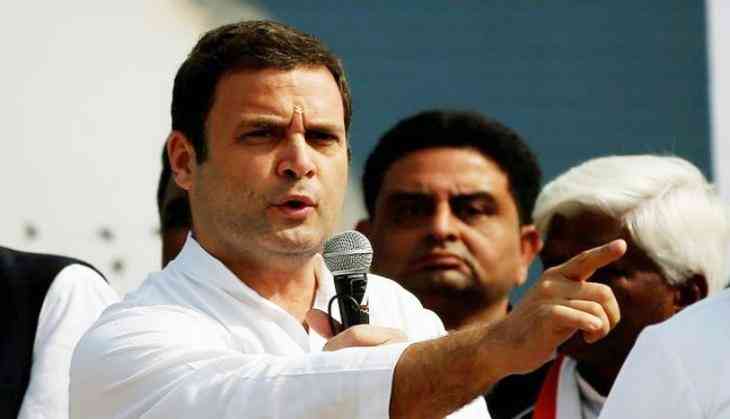 The Central Board of Secondary Education has announced to re-conduct the examination for Class 10th Mathematics and Class 12th Economics examination on 28 March 2018. The decision was majorly taken by the Board after the paper leak news.
CBSE has given this information by posting the notification on its official website. Modi Government has assured the people that for the next time the paper will be sent through the electronic mode. On this issue, the opposition has started taking a jibe at the government.
Rahul Gandhi has recently posted a tweet on his Twitter account on this CBSE paper leak incident.
See the tweet:
कितने लीक?

डेटा लीक !
आधार लीक !
SSC Exam लीक !
Election Date लीक !
CBSE पेपर्स लीक !

हर चीज में लीक है
चौकीदार वीक है#BasEkAurSaal

— Rahul Gandhi (@RahulGandhi) March 29, 2018
On 28 March, CBSE has posted the information on its official website about the re-examination for the two classes.
CBSE said in the statement that 'With the view to uphold the sanctity of the Board Examinations and in the interest of the fairness to the students, the Board has decided to reconduct the examinations in the following subjects. Dates for fresh examinations and the other details shall be hosted on the CBSE website within a week.'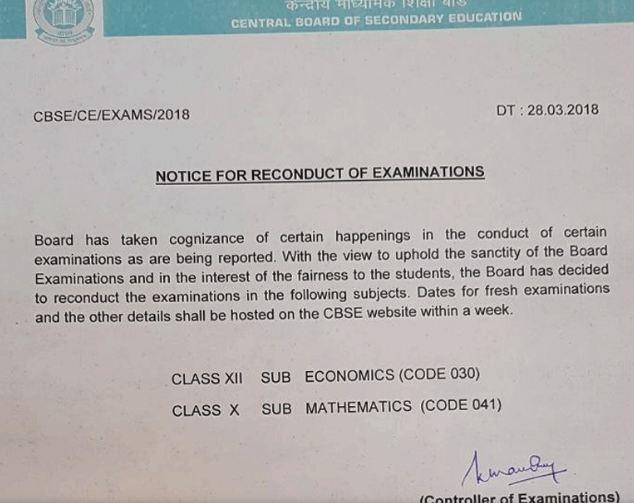 On this paper leak issue, student and parents are showing their disappointment on the social media against the board's decision.
However, Police has started doing the investigation into this matter and tried to find out the mastermind who is behind this issue.
Earlier, SSC exam leak was come to light and now, its CBSE. Both are the prominent examination for the students. Because of the incidents like this, the career and the time of the students get wasted.
As per the reports, the exam dates would be announced before this month ends. The question is still raised here that who would be the responsible for around 16 lakhs of CBSE students who have appeared for the Board exam this year?
Also read: CBSE Class 10th, 12th Paper Leak: Rahul Gandhi takes a dig at paper leak, data leak, SSC leak; says, 'Har cheej me leak hai'
Write your opinion on this issue in our comment box.