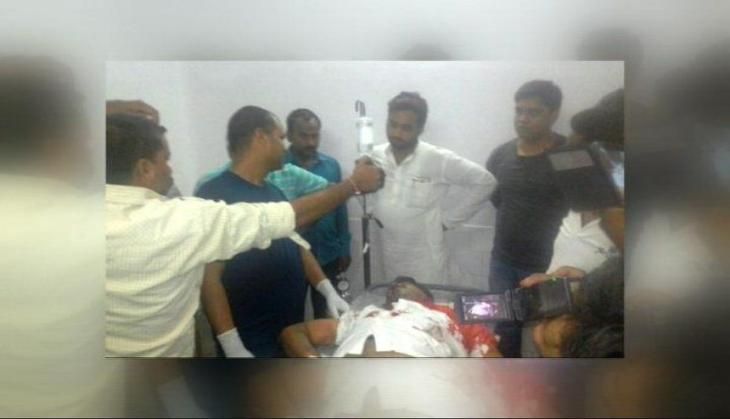 Bihar chief minister Nitish Kumar on Monday recommended a CBI probe into the murder of Rajdeo Ranjan, a journalist with the Hindustan newspaper, who was shot dead on 13 May in Siwan.
The announcement was made amid allegations that Mohammed Shahabuddin, an RJD leader jailed for murder, ordered Ranjan's death. Nitish Kumar's JDU party is in a coalition with the RJD in Bihar.
Senior police officers believe that the "instructions" to kill Ranjan came from Siwan jail, and that the order was issued two weeks ago, according to the Hindustan Times.
A sharpshooter known to be close to Shahabuddin is the main suspect. He had been released from Siwan jail two weeks ago, and after the murder of Ranjan, went into hiding with his family, according to the Hindustan Times.
On Monday, the police said it was questioning 15 people suspected of links to the murder, eight of whom are believed to be Shahabuddin's sharpshooters, two of whom were recently released on bail, and four who celebrated the murder. One of the men being questioned, Upendra Singh, is a local RJD leader.
"They are under suspicion for links since they had celebrated the killing," said PK Thakur, Bihar director general of police. "All of them have a criminal past and were associated with local politics."
According to police sources, the murder was ordered after a leaked photograph of Bihar minister Abdul Ghafoor feasting with Shahahbuddin in jail was shared by Ranjan with the media. The subsequent outrage led to the suspension of the Siwan district jail superintendent and the withdrawal of 'special' facilities to Shahabuddin.
Thakur said that the missing sharpshooter's mobile phone showed that he had been close to the site of the murder on the same day and time that Rajdeo was killed.