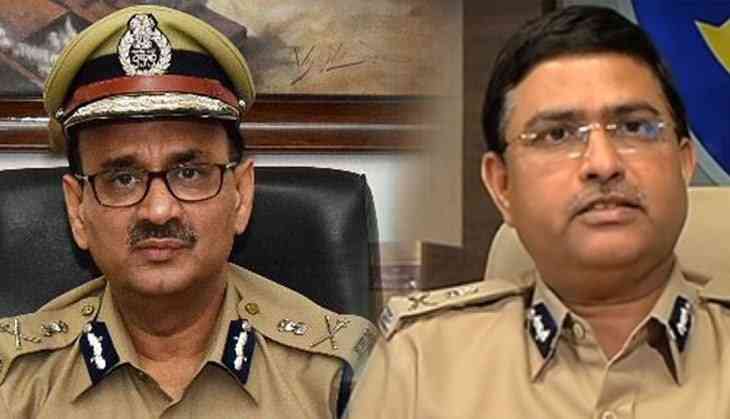 Alok Verma and Rakesh Asthana
The Delhi High Court is hearing today a plea by special director of CBI Rakesh Asthana, wherein he has moved to quash the FIR against him but the CBI has opposed the move.
The CBI has submitted in the court, saying that the FIR was lodged against the special director after some evidence were collected but the probe is at an initial stage and hence, the plea by Asthana should be quashed.
"There was incriminating evidence that establishes a clear link between Sana Satish Babu (the complainant) to the Prasad Brothers to Samant Goel (Special Director R&AW) and culminating at Shri Rakesh Asthana," says SS Gurm, an additional police superintendent with CBI has said, while approaching the court.
The CBI has been in a tandem over the leadership issue as two of its top officers were sent on leave after alleging charges against each other. Alok Verma, then moved Supreme Court with an urgent hearing of the case and the apex court, in a decision said that Central Vigilance Commission needs to look at the matter and a retired Supreme Court judge will monitor the inquiry. The report needs to be submitted within two weeks.
Rakesh Asthana has been alleged of taking Rs 3 crore bribe from Satish Sana, in the Moin Qureshi bribe scandal. Sana was earlier, bound to be arrested in the matter but after his complaint, the CBI director acted upon it and registered an FIR against his deputy, seeking to arrest him in the matter, but the government's intervention had changed the game.
Also read: Watch: Karnataka Revenue Minister RV Deshpande throws sports kit from stage at the athletes in Karwar's