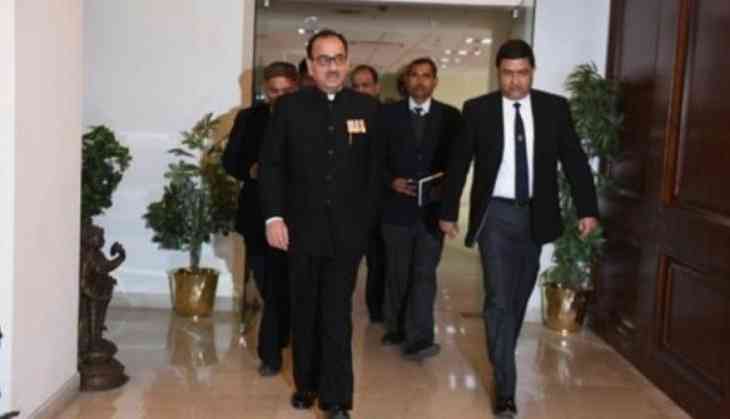 Supreme Court adjourns CBI matter until next Wednesday, director Alok Verma will have to wait until next hearing. The Supreme Court today has heard all the parties involved in the case.
The Central Bureau of Investigation has been under the conflict of duties since a long period of time and now, the case which has reached the doors of Supreme Court, has now begun to reach at the culmination.
The Supreme Court, which earlier ordered an inquiry into the case of Alok Verma has said that the CVC needs to look into the matter and had adviced a retired Supreme Court judge to look into the case.
The CVC submitted its report on November 12 and thereafter, the Supreme Court had asked director Alok Verma to file his response in the inquiry report.
Although, the response filed by Verma in a closed envelope, was leaked in the media and The Wire did an exclusive story based on it. It had irked the apex court and the Chief Justice had roughed up the counsel of Alok Verma for irresponsibility and that 'no one deserves a hearing in the case.'
Today, in the court, the counsel of Alok Verma, Fali S Nariman has said that "There has to be strict interpretation of the Vineet Narain judgment. This is not the transfer and Verma has been denuded of his power and duties, otherwise there was no use of the Narain judgment and the law," as reported by News 18.
One of the judge in the bench, Justice KM Joseph, asked Fali S Nariman during the hearing that, "Suppose a CBI chief is caught red-handed taking a bribe, what should be the course of action? You say the Committee has to be approached but should the person continue even for a minute?"
Also read: CBI crisis: SC to decide on director Alok Verma's plea today; last hearing was postponed after Verma's