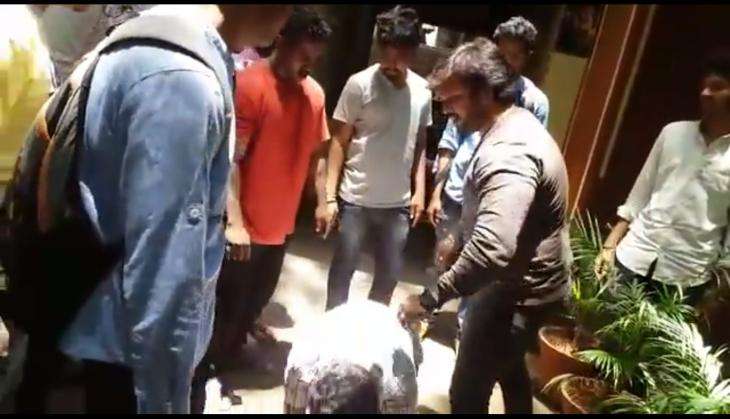 As the Cauvery water dispute heats up again, acts of violence are being reported. A video of the attack on a Tamil boy studying in Bangalore has been doing the rounds on social media and has caused a major uproar.
It seems the student in question had allegedly posted derogatory remarks on social media against Kannada film actors for their participation in the protests over the Cauvery water dispute, angering some locals.
Several Tamil Nadu political leaders have condemned the attack on the 22-year-old, which happened right next to his college.
The Times of India quoted AIADMK spokesperson CR Saraswathi as saying: "Violence is not the solution. People of both states have to face issues in a compassionate manner".
DMK MP and party spokesperson TS Elangovan has called for legal action against the accused by the Karnataka government.
Union Minister of State for Road Transport, Highways and Shipping, Pon Radhakrishnan, as well as MDMK chief Vaiyapuri Gopalsamy have demanded that Karnataka government extend protection to Tamil people in the state.