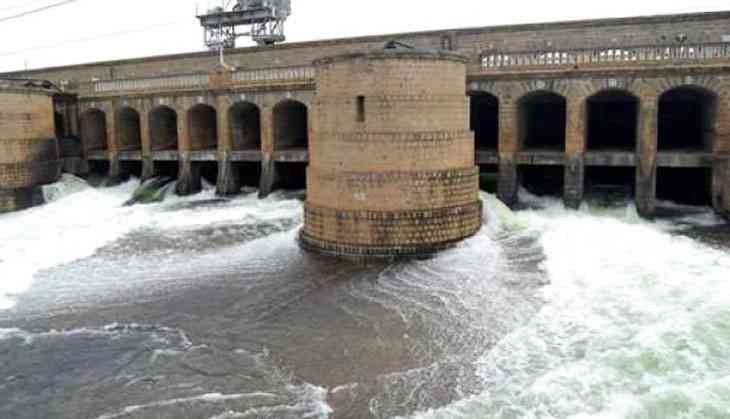 With the Karnataka government not complying just yet with the Supreme Court's order to urgently release more water from the Cauvery river to Tamil Nadu, Chief Minister Siddaramaiah will meet union Water Resources Minister Uma Bharti today.
The meeting had been earlier called by the apex court, which expressed its displeasure at Karnataka's inaction, saying it violates the spirit of federalism or cooperation between states.
Karnataka says it has decided to wait till the crucial meeting today called by Bharti, which will be attended by Siddaramaiah and a representative of Tamil Nadu Chief Minister J Jayalalithaa, who is in hospital and cannot attend the session.
"I am going tomorrow to meet Uma Bharti, all ground realities will be presented there. We don't want to disrespect the judicial order, but since we have no water, this is a resolution taken by us in legislature. Going by suggestions at the all party meeting and our resolution, we are deferring release till tomorrow," said Siddaramaiah on Wednesday.
He said the decision to defer the order of the apex court has been taken after discussing it with leaders of different parties, in which a resolution was passed to use the current Cauvery water only for drinking and not for anything else, and since the top court has passed the order, so they are putting off the release of water till Thursday.
The apex court on Tuesday directed the Karnataka government to release 6000 cusecs of water till Friday.
The court also asked Attorney General Mukul Rohatgi to facilitate a meeting between the governments of the two states to find a solution to this long-standing problem.
Karnataka government had said it was not in a position to release water to Tamil Nadu citing 'acute shortage' of water.
The Tamil Nadu government, on the other hand, has said that Karnataka is acting as a judge in its own cause and refusing to comply with apex court orders that are sub-judice.
Over the past month, both states are fighting a legal battle in various courts over the sharing and distribution of Cauvery waters.
The Cauvery River originates in Karnataka but flows into Tamil Nadu and the matter of how much water each state should get has been a recurring dispute since decades.
--ANI