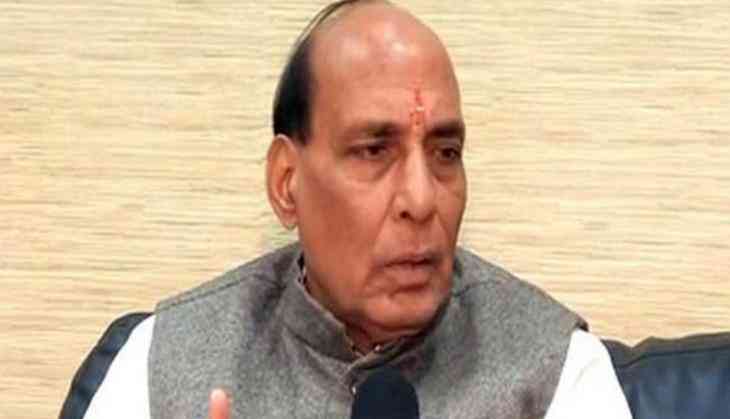 Criticising the Centre for failing in countering the 'adventurism' of the Pakistan Army along the border, the Congress Party on 22 may said Home Minister Rajnath Singh's assurance of a closure to the Kashmir issue 'cannot be taken seriously'.
"The law and order situation in Kashmir is declining every day. The BJP-PDP alliance governing the state is helpless, and the Centre too has failed in tackling the adventurism of Pakistan Army in the border. At such a stage, the Home Minister's statement cannot be taken seriously," Congress leader P.C. Chacko told ANI here.
Stressing on the importance of collectively channelising efforts towards solving the ongoing tension in the border areas, Congress leader P.L. Punia said any deliberation being made should involve the state government as well.
"Kashmir is India's responsibility. All initiatives taken should be discussed in the presence of state government officials as well, since opposing the state government would only increase the conflict," he said.
Assuring complete closure of the Kashmir issue on behalf of the government, Rajnath Singh on 21 may made a strong statement that Kashmir, Kashmiris and Kashmiriyat belong to India.
"We understand that Kashmir, Kashmiris and Kashmiriyat are ours. I assure you that we will come up with a permanent solution to end the issue," he said while addressing a gathering in Pelling, Sikkim.
In the hope of resolving the ongoing friction between India and Pakistan regarding territorial disputes in Kashmir, the Union Home Minister said it is time for Islamabad to mend its ways and come to a consensus on the issue, rather than prolonging the same.
"Pakistan continues to carry out acts of violence in the name of Kashmir, just to destabilise us. It is time for Pakistan to end these and look into resolving the matter and extending cooperation," said Rajnath.
Developing on the importance of easing tensions along the border, Rajnath while drawing upon the reduction of border transgression with China, said Pakistan was invited to maintain friendly relations and not just bilateral ties.
"There might be perceptional differences, but the border friction with China has declined now. Pakistan Prime Minister was invited to the oath-taking ceremony not just to join hands, but to be cordial hereafter," he said.
-ANI