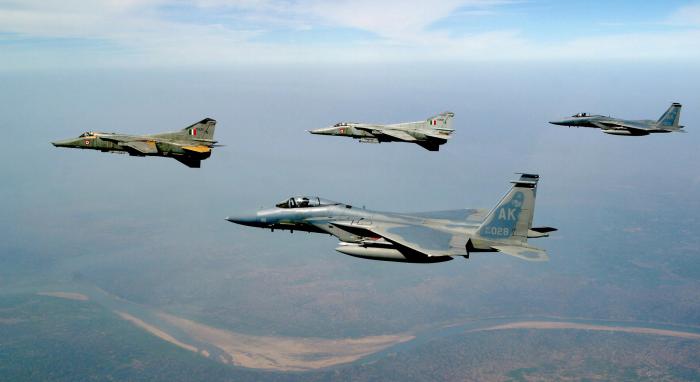 The Indian Air Force is not capable of fighting a war on two fronts, said Air Marshal BS Dhanoa, vice chief of the service, while briefing the media on an IAF fire power demonstration on 18 March in Rajasthan.
"Our numbers are not adequate to execute an air campaign in a two-front scenario.... Are the numbers adequate? No," said Dhanoa.
India's defence services were asked in 2009 by the Manmohan Singh UPA government to be prepared for a war on two fronts simultaneously, presumably Pakistan and China. There has been no change in that policy since the 2014 change of regime, says The Telegraph.
As of now, the IAF has 33 operational squadrons, with another one to be inducted later this year. The sanctioned strength for the IAF is now 39.5 fighter squadrons, while the authorised strength is 44 fighter squadrons. More medium multi-role combat aircraft would be needed, he said.
Availability of aircraft is also an issue, said Dhanoa. The IAF's most advanced fighter aircraft, the Sukhoi, spends half its time in the workshop for maintenance and repairs.