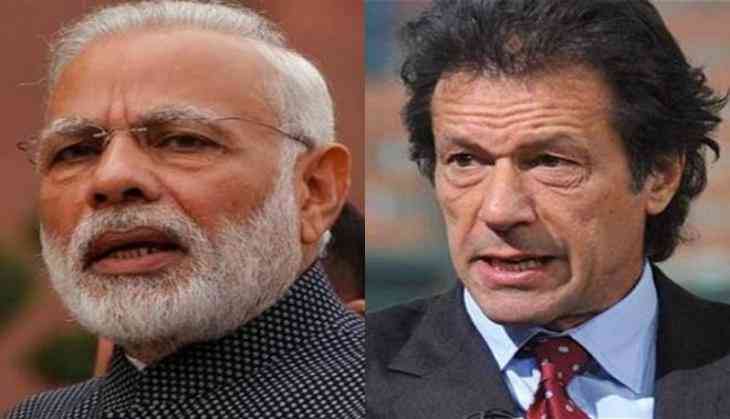 Pakistan will soon to get its next PM after Nawaz Sharif and the oath ceremony of the PTI leader Imran Khan as a Pak PM will be on 11th August. However, Indian celebrities from Bollywood like Aamir Khan and Cricket world (Navjot Singh Sidhu, Kapil Dev and Sunil Gavaskar) have got the invitation for the oath-taking ceremony from the Pakistan Tehreek-e-Insaf (PTI). Now the question has been raised that PM Modi will also be invited to the ceremony?
As per the reports, PTI has also asked the Foreign Ministry can invite the Prime Minister of India Narendra Modi at the oath-taking ceremony of Imran Khan. However, PTI has emerged as the single largest party during the Pakistan General Election 2018. PTI has asked the Foreign Ministry that 'PM Modi, including Ministers of the other countries, can also be invited at the Oath-Taking ceremony of Imran Khan.'
Imran Khan (65), PTI, has emerged as the largest party in the Pakistan Election on 25th July and PTI can form a government in the country with the alliance with other supporting parties. Earlier, PTI chief also said that he will take an oath as a PM on 11th August.
As per the reports of the Dawn, PTI spokesperson said that the party has asked the Foreign Ministry that can India's PM Modi, including other dignitaries can be invited to the swearing-in ceremony of Imran Khan. Chaudhary said that the party is waiting for the reply from the Foreign Office.
Earlier, PM Modi also called Imran Khan to congratulate him for going to be the next PM of Pakistan. He also wished that Indian and Pakistan relation will become stronger.
Now, it's time to see whether Pak will invite the PM Modi or not? and if Modi received the invitation then he will join Imran's ceremony or not.
Watch Video:
Also read: PM Modi talked to PTI leader Imran Khan and asked him to maintain peace with neighbourhood country