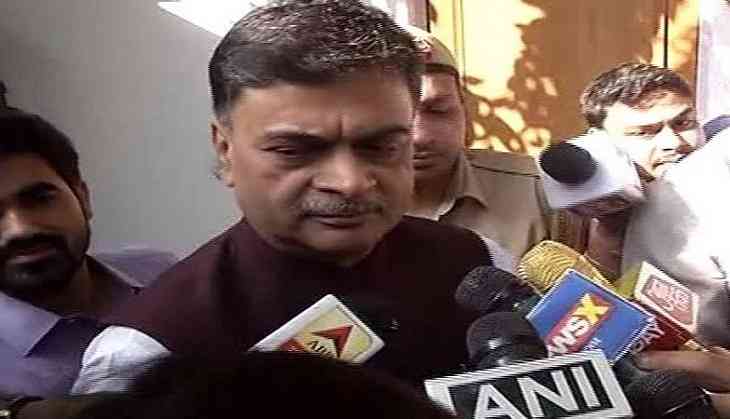 Cabinet reshuffle: Meet IAS RK Singh who arrested LK Advani 26 years ago
IAS officer RK Singh who once arrested Bharatiya Janata Party (BJP) senior leader Lal Krishna Advani took oath on 3rd August to join Prime Minister Narendra Modi's council of ministers.
The ministers in the Prime Minister Narendra Modi-led government were introduced today at 10.30 am at the Rashtrapati Bhavan here, in presence of President Ram Nath Kovind.
The Ministers come from diverse social and economic backgrounds, as well as from across the country - stretching from Uttar Pradesh to Kerala and Karnataka; and Rajasthan to Delhi, Madhya Pradesh and Bihar.
In 1990, RK Singh who was serving as IAS officer in the Bihar government has also served as a Home Secretary and was ordered to arrest veteran leader when his 'Rath Yatra' was on its way to Ayodhya from Somnath, Gujarat.
Singh, a 1975-batch officer of the Bihar cadre, joined the BJP before 2014 election and contested election and won from Arrah in Bihar.
Singh thanked PM Modi for inducting him in his Cabinet, promising to live up to the expectations of the former.
Talking to the media here, "I thank Prime Minister Modi for expressing confidence in my ability and I will try live up to that confidence and expectations."
He further apprised that his portfolio has not been decided yet.
Several Cabinet ministers have already stepped down from their posts, viz. Bandaru Dattatreya, Rajiv Pratap Rudy, Sanjeev Baliyan and Faggan Singh Kulaste.