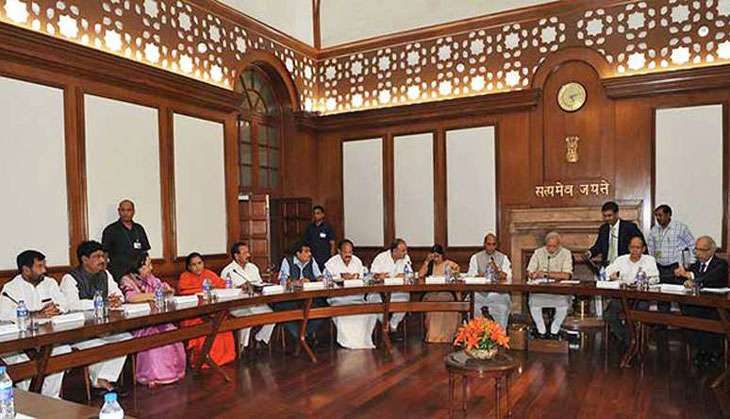 On 29 June, the Union Cabinet approved the Seventh Pay Commission recommendations for over 1 crore government employees and pensioners.
While salaries of government employees have been hiked by 23.55%, Pensions have been hiked by 24%. The minimum monthly pay has been reportedly fixed at Rs 18,000 - up from the current Rs 7,000 - while the maximum pay has been fixed at Rs 2.5 lakh for the senior-most civil servant.
The hike will also lead to an additional burden of Rs 1.02 lakh crore or nearly 0.7% of the GDP.
In January, the Centre set up a panel headed by Cabinet Secretary PK Sinha to process the recommendations of the Seventh Pay Commission. In its report to the government, the Seventh Pay Commission recommended an overall 23.6% increase in salaries and pension of all central government employees.
In the Union Budget 2016-17, Union Finance Minister Arun Jaitley had provisioned Rs 70,000 crore towards the Seventh Pay Commission - which is around 60% of the incremental expenditure on salaries.
Arun Jaitley took to Twitter on 29 June to announce the Union Cabinet's decision on the 7th Pay Commission's recommendations.
In a tweet, Jaitley said: "Congratulations to central government officers, employees and pensioners on a historic rise in their salary and allowances through the 7th CPC."
In November 2015, the pay panel had recommended a 14.27% hike. According to reports, this is the lowest hike in the last seven decades. The previous pay commission had recommended a 20% hike - which was later doubled before implementation.
The decision, which will be implemented from 1 January, will benefit nearly 47 lakh employees and 52 lakh pensioners. The Cabinet will take a call on how the arrears for the six months will be paid.
--With ANI inputs