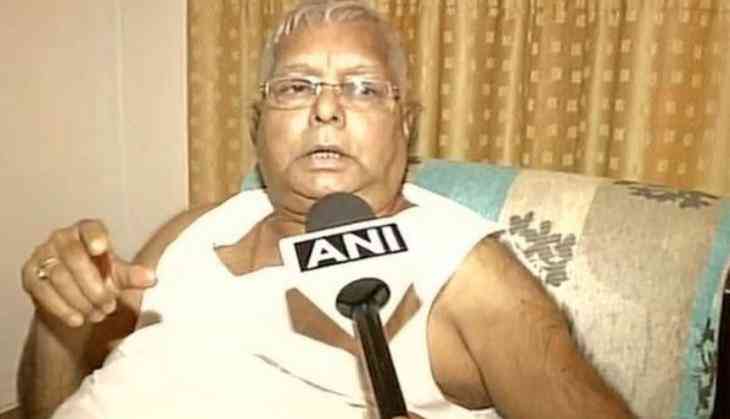 Buxar Dalit attack: Lalu Prasad Yadav initiates action, orders immediate probe
Aiming to put an end to atrocities against the Dalit community in Dhansoi in Buxar district, former chief minister and Rashtriya Janata Dal (RJD) Chief Lalu Prasad Yadav demanded immediate action against the perpetrators who have subjected Dalits to severe mistreatment.
The RJD supremo summoned the District Magistrate (DM), Deputy Inspector General (DIG) and Superintendent of Police (SP) to conduct an investigation in the village itself and punish those responsible for the brutal attack.
'The natives of Dhansoi's Chattarpur village came to me seeking help after a group of people burnt their house and misbehaved with the women. I have asked the SP, DIG and Collector to visit the place and arrest those responsible for this. This kind of atrocity will be not be tolerated by the government,' he told ANI here.
Amidst an ongoing tussle over the Dalit land being illegally seized, a group of men burnt down a Dalit's house and allegedly misbehaved with the natives.
According to a victim, the community has been facing atrocities for the past three months over the matter. In spite of all legal documents being provided by the government authorities against capturing the land, the miscreants continued to ill-treat the Dalits.
'We tried to complain to the police, but no action was taken. We have now come to Lalu Yadav seeking justice for our community,' a victim said.
-ANI