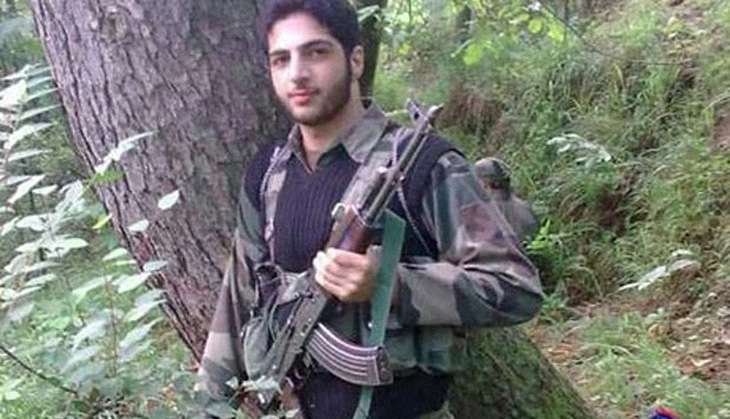 Before Hizbul commander Burhan Wani was killed in an operation in Kashmir, he spoke to Lashker-e-Taiba chief Hafiz Mohammad Saeed seeking his "blessing" and suggesting to create a joint terror front in Kashmir to fight the "common enemy", the intercepted conversation by the spy agencies suggest.
According to the intercepted conversation between Wani and Pakistani-based Saeed, which Catch News cannot independently verify, Saeed praises Wani, who was also the poster boy for Kashmir militancy, for his "great work" and offers all help to Hizbul militants.
Saeed, who also reportedly masterminded the 2008 Mumbai terror attack, said,"You are very dear to us and you are doing great work. We are very happy with you."
Burhan Wani can be heard in the audiotape making a request to Saeed to help the "Lashkar people get their stuff regularly".
He said,"I just want to make small request. Here in Kashmir these Lashkar people don't get their stuff regularly, they are facing difficulties. If they have a weak network I can help."
"I just want to say that Lashkar needs more back up from your side and for that if you need any support from me please let me know. I can do anything. They are our brothers and we have common purpose and enemy," Wani can be heard saying.
Wani further seeks support from Saeed for a united fight and said, "I also want to say enemy is almost defeated and we have to maintain this. We have to go all out on attacks and shouldn't lose this opportunity. For this we need ammunition and support from the back. We should work together for this."
Hafiz Saeed praises Wani for his work and promises to provide all the help needed. Saeed said, "I am fine. By the grace of god everything is going fine. You people are living in very difficult conditions. Whatever you need just tell us we are ready for every help. You just tell us."
He further asks Wani to remain in touch with the "Lashkar people".
After Wani suggests that "Lashkar people" wants to be in touch with Hafiz Saeed. Saeed replies, "I only spoke to you. I got your message and called. You keep in touch with these people we also have all information about them."