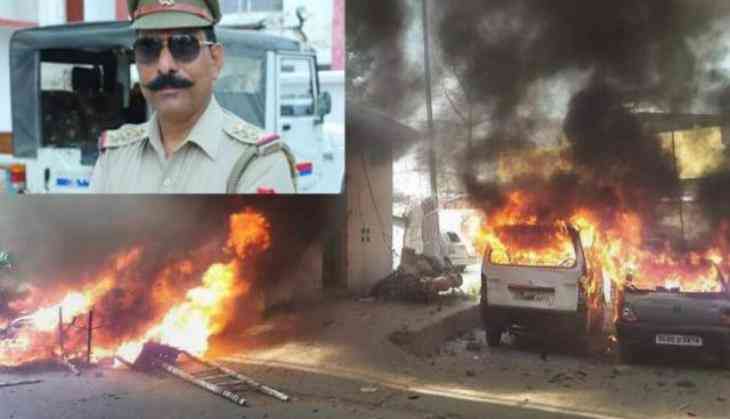 The soldier who was accused of killing police inspector Subodh Singh in Bulandshahr mob violence has been detained by Uttar Pradesh police as per sources.
Jitendra Malik, who is also known as Jeetu Fauji has been detained by the police last night, the sources have told NDTV. A team of UP police apprehended the soldier from Jammu and Kashmir's Sopore district.
Jeetu Fauji, who was on a 15 day leave when the violence took place in Bulandshahr, is posted in Srinagar but he was in his hometown and in the violence a civilian was killed along with Station House Officer Subodh Singh.
Another key accused Yogesh Raj, who was the district in-charge of the Bajrang Dal, is still on run and police is investigating the matter.
Police have said that they are investigating the matter and they are still unsure whether Jeetu Fauji had shot the inspector during the mob violence or its someone else. As police can't conclusively say who had shot inspector Subodh Singh.
Earlier, UP CM Yogi Adityanath had called the killing of inspector Subodh Singh an accident and not a planned murder.
Yogi said, "Uttar Pradesh mein koi mob lynching ki ghatna nahi hui hai... Bulandshahr mein jo hua wo ek durghatna thi (No mob lynching happened in Uttar Pradesh, what happened in Bulandshahr is an accident)."
While in Lucknow, the top officer investigating the matter of cow carcasses has been transferred from Bulandshahr. The Senior Superintendent of Police Krishna Bahadur Singh has been moved to Lucknow and replaced by SP of Sitapur, Prabhakar Chaudhary.
Also read: Assembly Election Exit Polls 2018: Congress leads in Rajasthan & MP, close fight in Chhattisgarh as KCR