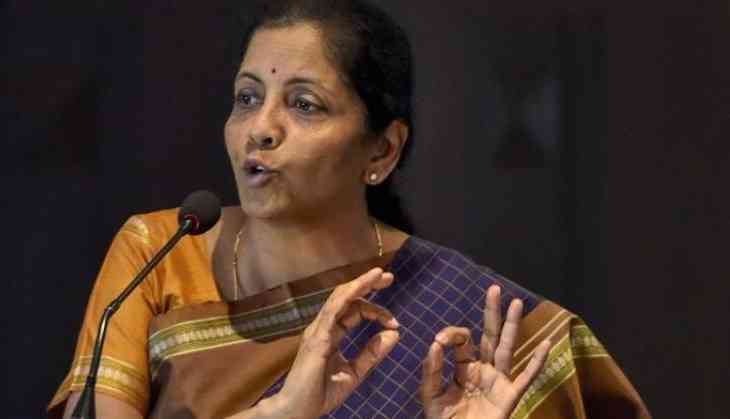 Nirmala Sitharaman (File Photo)
The budget session of the Parliament will start from January in phases-- from Jan 31 to February 11 and March 2 to April 3.
According to a report by news agency ANI, the Cabinet Committee of Parliament Affairs has asked for the first phase of the budget session to start from January 31 to February 11 and March 2 to April 3. Finance Minister Nirmala Sitharaman will be presenting her second budget on February 1, as per reports.
All eyes will be on the upcoming parliament budget session in view of and economic slowdown.
While the focus is expected to remain on the ongoing Citizenship Amendment Act (CAA) row, the Opposition is likely to question the Modi let government over its plans for the economy.
On the other hand, the common man of the country has their eyes set on relief in income tax. The economic slowdown and reduction in corporate tax rate however, suggest that the finance minister has very little flexibility to dole out a big largesse.
In her maiden Budget presented on July 5, 2019, Nirmala Sitharaman in September sprang a surprise by cutting tax paid by companies on profits they earn to their lowest.
This dented the Centre's tax kitty by as much as Rs 1.45 lakh crore. Alongside, the Goods and Services Tax (GST) rates were lowered many times in 2019 on several items including housing, electric vehicle, hotel accommodation, diamond job work, and outdoor catering.
The impact of tax rate cuts and economic slowdown in collections due to shrinking consumption in a sagging economy may reflect in unachieved revenue targets.
But, the common man expects the Modi 2.0 govt to dole out some relief to them as well and the key to that holds in Sitharaman's Budget for 2020-21 to be presented on February 1.
The Finance Minister had also held four GST Council meetings last year in 2019 with the last one in December amid a shortfall in revenue collection due to the economic slowdown. The GDP growth rate hit over a 6-year low of 4.5 percent in the second quarter forcing the government to take various measures to boost the economy.
(With Inputs from Agencies)
Also Read: PM Modi meets economists, experts at Niti Aayog
Lok Sabha Speaker Om Birla: Parliament session of 2022 will be held in new building