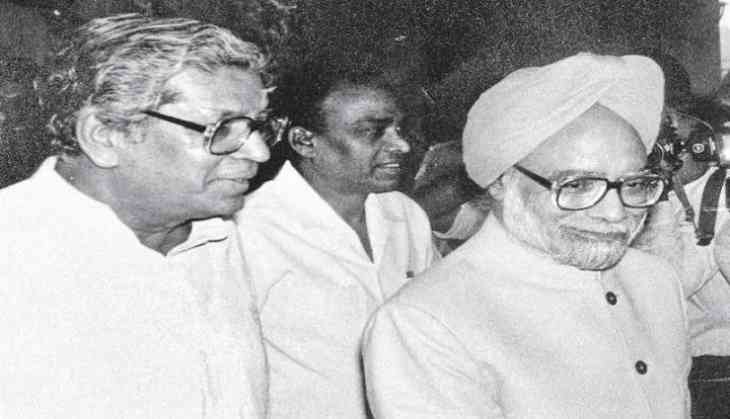 India's historic 1991 union budget of then finance minister Manmohan Singh that changed the country forever. The budget catapulted India out of poverty and brought structural reforms that liberalised India's economy.
In 1991, India's fiscal deficit was close to 8.5 per cent of GDP, the balance of payments deficit was huge and current account deficit was close to 3.5% of India's GDP. India's foreign reserves barely amounted to US$1 billion, enough to pay for only 2 weeks of imports, in comparison to US$396 billion today.
International Monetary Fund was assisting India financially and imposed several conditions regarding India's economic policy. IMF also dictated India to end it's infamous Licence Raj and India's state controlled economy.
Manmohan Singh explained to Prime Minister Narasimha Rao that India was facing an unprecedented crisis and the economy could collapse at any moment. Rao allowed the finance minister to deregulate the Indian economy.
Subsequently, Singh eliminated the Permit Raj, also known as Licence Raj and reduced import taxes and state control economy. India thus implemented policies to open up the economy and change India's socialist economy to a more capitalistic one. Foreign Direct Investment started to come in as the obstacles were removed.
Despite these huge reforms, Narasimha Rao led-Congress government was voted out of the power in 1996. In 1998, Manmohan Singh became the leader of opposition in Rajya Sabha and went on to become India's first Sikh Prime Minister in 2004 general elections.