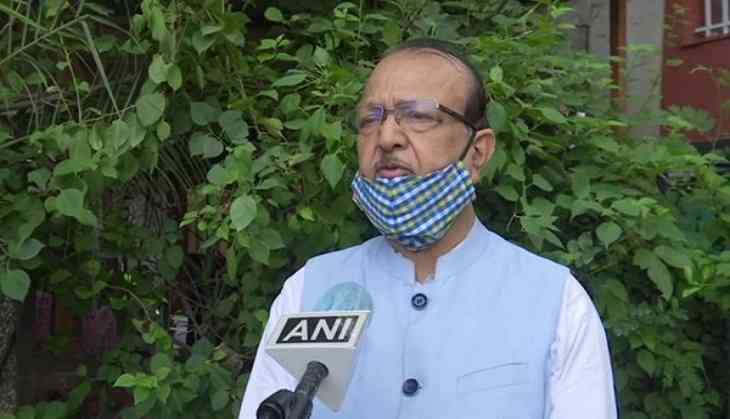 Bahujan Samaj Party (BSP) spokesperson Sudhindra Bhadoria on Tuesday said that his party is supporting the Bharat Bandh and will oppose the new farm laws by tooth and nail.
"The same BJP when it was in the opposition was opposing these changes because they were with the farmers. Since they are in power, they are now with the people who have the money bags, the rich and it is for this reason that this bill has been brought and which is against the farmers and therefore we oppose it and we will oppose it tooth and nail," Bhadoria told ANI.
"There is Bharat Bandh called by farmers and supported by everyone in this country. Mayawati ji who is our national president of BSP is also supporting the farmers," he said.
Bhadoria said that BSP believes in a peaceful, constitutional, democratic method of protest.
"We are participating in this bandh and we will continue to do so," he added.
Over 40 farmers' union groups, representing lakhs of Kisan are observing Bharat Bandh today. The farmers, who have descended at the borders of Delhi to protest against the three recently enacted agriculture-related laws for the past 13 days, have said that the all-India strike will be observed from 11 am to 3 pm.
The protesting farmers' bodies have announced that nobody should be forced to observe the shutdown and emergency services will be allowed. The protestors have announced that during the 4-hour long shutdown they would occupy toll plazas between 11 am to 3 pm.
Almost all political parties except the Trinamool Congress (TMC) are supporting the call for Bharat Bandh.
Thousands of farmers have been protesting on different borders of the national capital since November 26 against the three newly enacted farm laws--Farmers' Produce Trade and Commerce (Promotion and Facilitation) Act, 2020, the Farmers (Empowerment and Protection) Agreement on Price Assurance and Farm Services Act, 2020, and the Essential Commodities (Amendment) Act, 2020.
Leaders of farmer groups have held several rounds of talks with the government but all of them remained inconclusive so far. After the fifth round of talks, Union Agriculture Minister Narendra Singh Tomar has called another meeting on December 9.
(ANI)
Also Read: Farmers' Protest: New farm laws are gamechanger will benefit small, marginal farmers, says BJP