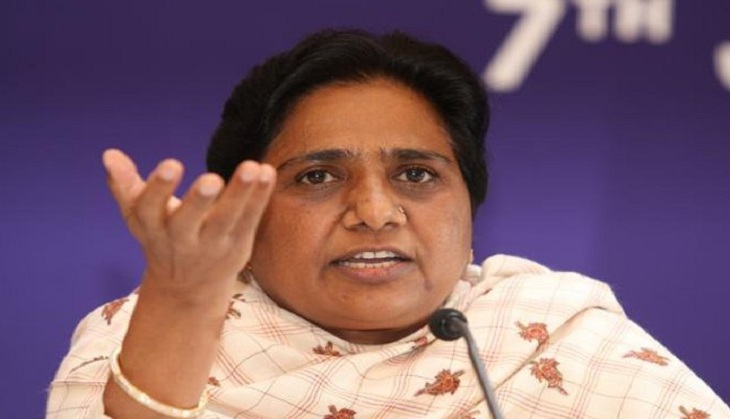 The Bahujan Samaj Party (BSP) on 20 July lodged an FIR against Bharatiya Janata Party (BJP) leader Dayashankar Singh for his derogatory remark on party supremo and former Uttar Pradesh chief minister Mayawati.
"We have filed an FIR against Dayashankar Singh for using derogatory remarks against Mayawatiji. Tomorrow we will stage a protest. I have talked with the DM, SSP and DIG. The whole nation is angry. Dayashankar has done this on instructions by Amit Shah. The BSP will never tolerate this insult," BSP leader Naseemuddin Siddiqui told the media here.
Superintendent of Police Shivram Yadav said an FIR has been lodged under the SC/ST act and they will investigate the matter.
"We will check the CD we have received and will maintain things for smooth functioning. FIR has been lodged under section 153A, 504, 509 IPC and 310 under the SC/ST act," Yadav told the media here.
Meanwhile, Dayashankar Singh has been removed as his party's vice-president in Uttar Pradesh.
This came after the Rajya Sabha witnessed chaos before being adjourned till 11 a.m. on the same issue.
There was uproar in the Upper House earlier as the BSP leaders demanded Dayashankar Singh's arrest for his unwarranted remark against the former Uttar Pradesh chief minister.
Finance Minister Arun Jaitley earlier expressed 'personal regret' in Parliament over Singh's remark.
"It is not right and I condemn the use of this word. And if a person has said this, we will investigate. I express personal regret. I associate with your dignity and stand with you," Jaitley told Mayawati in the Rajya Sabha.
The BSP chief on her part thanked Jaitley and other leaders in the Rajya Sabha for supporting her on this matter.
"There are war of thoughts and ideas in the House, but never have I used derogatory words against anyone ever," Mayawati said.
"Dayashankar Singh should be arrested otherwise if in response to this the people get violent, it will not be on my conscience," she added.
Singh, however, later tendered an apology for his remark.
-ANI