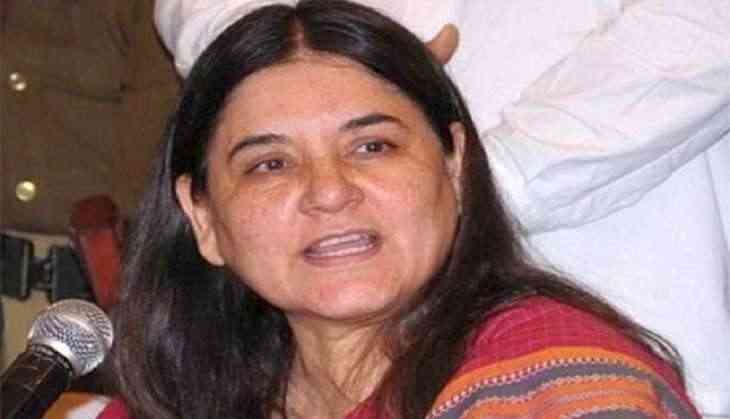 An Assistant Commandment in the Border Security Forces (BSF) was grateful to Union Cabinet Minister for Women and Child Development Maneka Gandhi when she redressed the problem put forward by him regarding his sister.
Nabeel Ahmed Wani, hailing from Jammu and Kashmir, had written to Maneka regarding security of her sister studying in Chandigarh.
Due to security threats received by army personnel and their families, the BSF personnel urged the Minister to ask his sister's college to let her stay in her hostel.
He requested Smt. @ManekaGandhiBJP to get hostel facility for his sister as she was being threatened by militants. 3

— Ministry of WCD (@MinistryWCD) May 16, 2017
In a mail written to Maneka, Nabeel had mentioned:
"My sister is studying in SVIET College Bamur, Chandigarh as a hosteller. These days officers like me are who are from Jammu and Kashmir are under threat of attack by militants as well as our family. College has ordered to leave hostel from this month. My sister could not leave hostel as she is under threat and for security purpose it is very risky." (sic)
After receiving the e-mail, Maneka assured that his problem is acknowledged.
Smt. @ManekagandhiBJP immediately took it up with the college authorities, who have now allowed Mr. Nabeel's sister to stay in the hostel.4

— Ministry of WCD (@MinistryWCD) May 16, 2017
"In this case, I received an e-mail from him. First, we called him. I sent instructions to grievance redressal team asking them to talk to hostel. The hostel immediately agreed and then Nabeel thanked me. He also said that the hope of the girls of Kashmir are very much with you," Maneka said.
-ANI