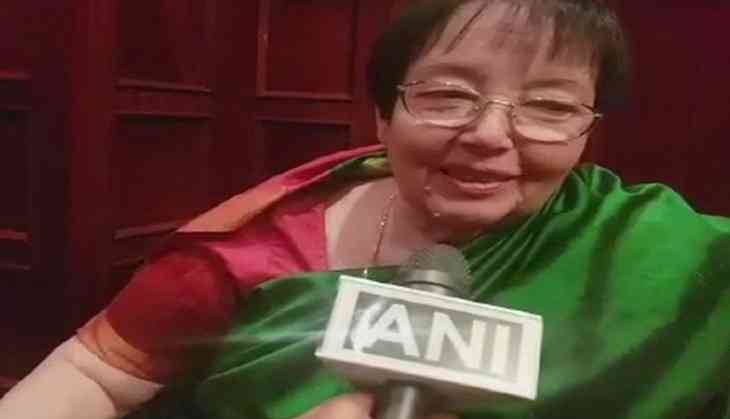 Anita Bose Pffaf, the daughter of freedom fighter Netaji Subhas Chandra Bose, has said that "no government saw any gain in bringing Netaji's remains back" and kept out of the issue, fearing censure.
"In the Indian population and even within our family, it was always a point of dispute that can a government get credit for it or will a big unpleasant controversy ensue? People may fight and call each other names and therefore, every government sort of tried to keep out of this issue," Bose said, in an interview with ANI, on Tuesday.
She added, "Even if one of us started, it would have been difficult, particularly as long as the Mukherjee Commission (formed to probe Netaji's death) was working, which completed its work in 2005 or 2006."
"And when all of this ended, my relatives and other people, who believed that Netaji has not died in a plane crash, were told by the commission that Netaji was in Taiwan, but they don't know what happened to him," Bose said, adding that the judgement was based on the written evidence, not all of which were documented during the incident.
Anita Bose further said that the story was hyped recently in the last two years.
"It is bothersome and I would like to have closure. It is also because my children are not very keen to inherit it when I pass away," she added.
Bose also revealed how her family came to know about the incident and dealt it with later.
"In the beginning, we did not know what happened. Then some of the key persons like my uncle and my grandfather told me this and that happened and I accepted it like that. Most of the members of my relatively large family sort of established it in their head that this plane crash did not take place and even if it did, it wasn't reported accurately. They believed that Netaji escaped and didn't die in that crash," she said.
"They even made one of my nephew - a spokesperson, so whenever something happened, the news quoted him as the spokesperson of the Bose family. They made their stand that no matter what happens we will bring the ashes back, and then our family, particularly our spokesperson used to get attacked," she added.
Bose said this type of approach, particularly if publicised very much, was not conducive to be called a dignified dealing with a situation like that.
She recalled the expectation Subhash Chandra Bose had for India and quoted him, "If the country continues to grow by 30 million people every decade, we will not be able to deal with this."
The mystery over Netaji's death has long been a topic of debates. According to a famous theory, Bose died in an air crash on August 18, 1945, after he took off from Saigon on his way to Tokyo.
The theory was, however, doubted by a brief French secret service's discovery.
-ANI