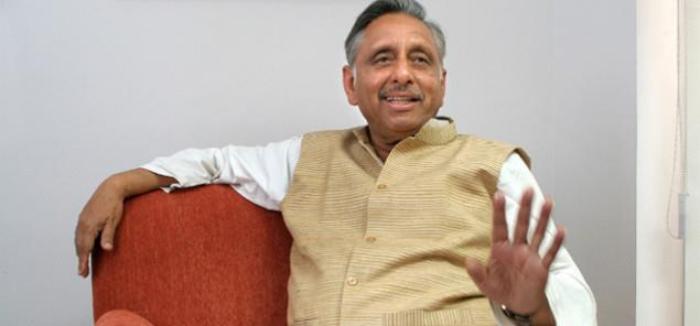 Former Union minister and Congress leader Mani Shankar Aiyar, on 16 November, stoked a fresh controversy by reportedly saying, during a panel discussion on a Pakistani news channel, that Prime Minister Narendra Modi needs to be removed if talks between the two nations were to resume.
When the anchor of Duniya TV asked Aiyar how to put an end to the stalemate in the relations between the two nations, he responded, "The first and the foremost thing is to remove Modi. Only then can the talks move forward. We have to wait for four more years. They (panelists) are all optimist and that we can move forward when Modi sahab is there, but I don't think so".
hope journalists like Sri @rahulkanwal takes note of Mani Shankar Aiyar ji's controversial comment- https://t.co/qigaizzPNN

- Rahul Easwar (@RahulEaswar) November 17, 2015
Opposition Reacts
The BJP demanded that Congress president Sonia Gandhi take strict action against Aiyar so that the country knows their stand on the issue.
"I feel that Mani Shankar Aiyar has lost his mental balance to tell this to a Pakistan channel. Aiyar's statement is not only an insult to the Prime Minister but also to the nation," said Prakash Javadekar, the Union Forest and Environment Minister.
Congress denies allegation
Reportedly, the Congress party has denied that their party leader made any such statement to the Pakistan media.
"This is absolute nonsense. I have a letter with me written by Mr Aiyer in which he categorically denies saying anything like that. So there is no question of distancing from it," said Congress leader Tom Vadakkan.
Twitter slams Aiyar
The Twitteratis also took on Aiyar for allegedly 'seeking Pakistan's help to defeat BJP and Naredra Modi.'
Shri Mani Shankar Aiyar ji & Azam Khan G making these idiotic comments so that they can make Shri Sanjay Jha ji look a genius & intellectual

- Paresh Rawal (@Babu_Bhaiyaa) November 16, 2015
Outrage at every statement of fringe leaders but not a whimper on either Salman Khurshid or Mani Shankar Aiyar's statements in Pakistan.

- GAURAV C SAWANT (@gauravcsawant) November 16, 2015
Liberals when they hear any Azam Khan and Mani Shankar Aiyar making snide retarded comments.. pic.twitter.com/s8FkR23d5S

- Manish K Pathak (@manishpathak187) November 16, 2015
Come on Patriots..It is our duty towards Motherland India to trend & expose likes of Mani Shankar Aiyar who wants Pakistan help

- Rahul Easwar (@RahulEaswar) November 17, 2015
-with inputs from PTI