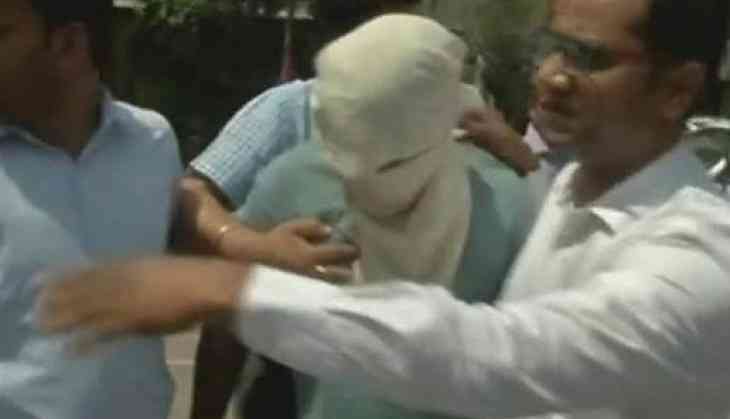 A Delhi Court on 28 April, sent alleged middleman Sukesh Chandrashekhar to judicial custody till May 12 and Hawala operator Naresh Jain in connection with a bribery case to police remand till April 30.

Earlier this day, the Delhi Police alleged that Jain helped Sukesh in money transfer.

Ousted All India Anna Dravida Munnetra Kazhagam (AIADMK) leader TTV Dinakaran's house was searched yesterday and an informal interrogation was done with his wife, Joint Commissioner of Police, Delhi confirmed to ANI.

Dinakaran had reportedly, through Chandrashekhar, sought the 'Two Leaves' symbol of the AIADMK by allegedly trying to bribe an Election Commission official.

The Crime Branch recovered approximately Rs. 1.3 crore and two luxury cars, a BMW and a Mercedes from Chandrashekhar.

Chandrasekhar was picked up from the Hyatt hotel and was produced at the residence of Special Judge Poonam Chaudhry, who allowed the Delhi Police's plea to interrogate the accused for eight days.

Dinakaran was cross examined along with his 'friend' Mallikarjuna and P.A. Janardhanan, sources stated.

During his third day of interrogation by the Crime Branch of the Delhi Police yesterday, Dinakaran finally accepted that he met Chandrashekhar, the man alleged to be the middleman in his bribery dealing with the Election Commission of India (ECI).

Dinakaran, sources say, initially refused to have known Sukesh. He later accepted meeting him when Sukesh himself gave the details of his meeting with the former.

However, Dinakaran maintained that he did not pay any money to Sukesh.

Following this, the Delhi Police Crime Branch team visited Chennai, even as a Delhi Court granted five-day police custody to Dinakaran.

Dinakaran had earlier moved a bail application in a Delhi Court.

He was produced before the Tis Hazari Court here.
-ANI