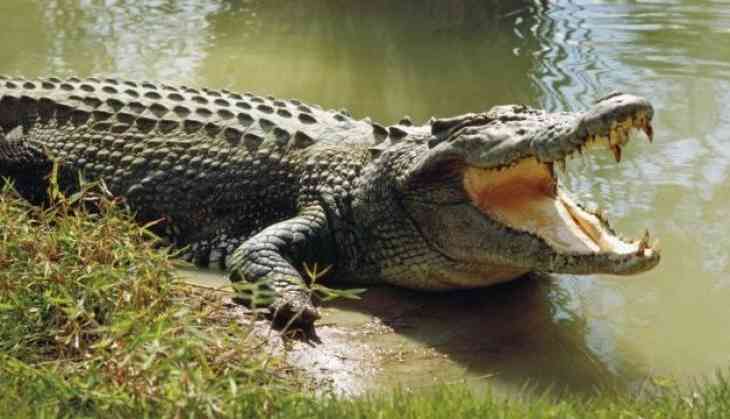 In a life-saving act of courage, a 12-year-old-boy called Shiku who hails from a remote area at Kandira village under Rajnagar tehsil, Odisha.
This is the incident of Tuesday evening when 26-year-old Binod Mallick, an inland fisherman along with his 12-year-old nephew, Shiku had gone at a creek to relieve himself when a crocodile attacked him.
Seeing his uncle in the clutches of a crocodile, he started distracting the animal by beating him with a bamboo stick.
Jolted by a sudden attack, the crocodile that has clung to Binod, slipped into the water.
The survivor of this life-threatening incident, Binod Mallick who is undergoing a treatment in one of the local hospital spoke to Catch News and recalling the harrowing incident, he said, "I owe my life to my nephew and as much I thank him would be less."
He also added, " The attack happened in a small span of time and very little could be react. It was because of Shiku and his presence of mind that the animal was distracted. He flashed the torchlight on the animal and that irritated him."
To know more about the whole episode we spoke to the brave lad, who said, " For a moment I thought I have lost my uncle but then I reconciled myself and decided to not give up and fight for him and confronted the reptile."