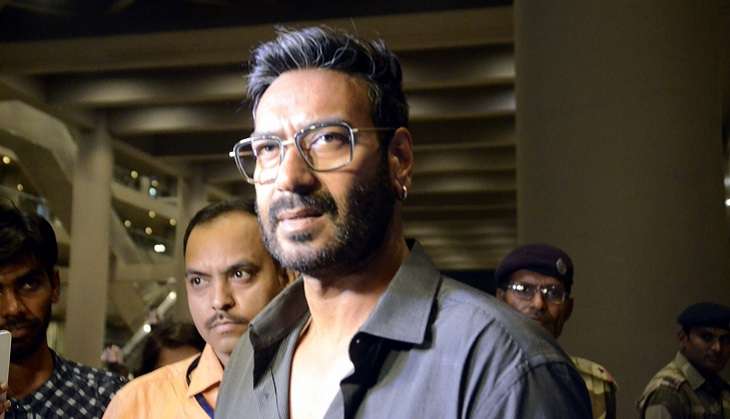 Bollywood actor Ajay Devgn on 22 October said the film industry is united when it comes to nationalism but extremely "scared and vulnerable" when politics is dragged in.
When asked if it is nationalism or fear, Ajay said, "Both. When it comes to nationalism, as I said, I stand by the country. When it comes to politics, an industry man gets a little scared. He gets scared because if today you say anything against a group, your film will be stopped, something will happen.
"We are very vulnerable where politics is concerned. Where nationalism is concerned, I don't think it (Bollywood) is divided," he added.
Also Read: Want to cast Pakistani actors? Pay Rs 5 crore as 'penance': Raj Thackeray tells filmmakers
Devgn was speaking at a special event of Aaj Tak's 'Manthan' in Mumbai where he was present with his wife Kajol.
His statement comes against Karan Johar's directorial project Ae Dil Hai Mushkil being at the receiving end of MNS' ire for casting Pakistani actor Fawad Khan.
Johar has issued a statement saying he will not work with Pakistani actors again and has the highest respect for the nation.
The 47-yer-old actor said many people are scared to voice their opinion when it comes to politics as they may end up facing unnecessary backlash.
Also Read: MNS gives green signal but cinema owners still refuse to screen Ae Dil Hai Mushkil
"We want to stay away from politics because we are vulnerable. But when it comes to the nation, there I stand by it. But when politics is concerned, sometimes you say it but most of the time aap darr ke chup ho jate ho (you are scared and keep mum)."
He said just like society, Bollywood is divided too but the film industry has never faced any issue about religion, something which is its "biggest credit."
"The film industry is divided, just like society. But where religion is concerned, it is not...Religion ka problem aata hi nahi hai entertainment mein. Whatever the political or religious situation be, people working in our films are Hindus, Muslims, Parsi, Christians."
--PTI