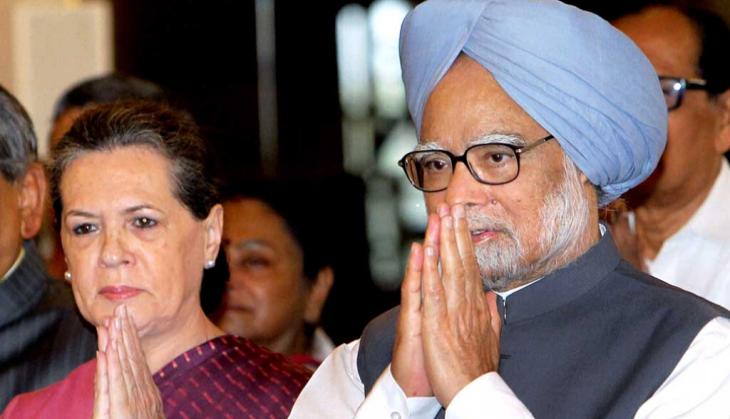 A teaser of a film based on The Accidental Prime Minister, the controversial book by Sanjaya Baru who had served as former Prime Minister Manmohan Singh's media advisor from 2004-08, shows that it will cause the Congress party some discomfort when it releases at the end of 2017.
Although the film is yet uncast in its key roles, with only a young actor from Punjab shortlisted for the role of Manmohan Singh, no one so far selected to play Sonia and Rahul Gandhi, and the producers only hoping that Manoj Bajpayee will play Sanjaya Baru, plans are being made to release it in more than a dozen languages in the country and worldwide, says The Economic Times.
Baru's book, released just before the 2014 Lok Sabha elections, showed that Manmohan Singh, though Prime Minister of India from 2004 to 2014, was subservient to Congress president Sonia Gandhi.
The film will show, among other things, the machinations that led to the denial of a state funeral for former Prime Minister Narasimha Rao in New Delhi.
"We are already in touch with overseas casting agencies looking for a foreign actress who makes the cut (to act as Sonia Gandhi) if we are unable to find one in the Indian industry," said a person associated with the film.
According to Sunil Bohra, producer of the movie, "The movie will be a true reflection of Mr Sanjaya Baru's book. The endeavour is not to create any sensation but to present a true account of what transpired during those ten years which changed the political spectrum of the country and fortunes of India's oldest political party, Congress."
Bohra said he researched the story for eight months before deciding to make it a feature film rather than a documentary. "Having realised the significance of the unparalleled content the book has, we have decided to make a commercial movie out of it and not confine it to a documentary," he said.