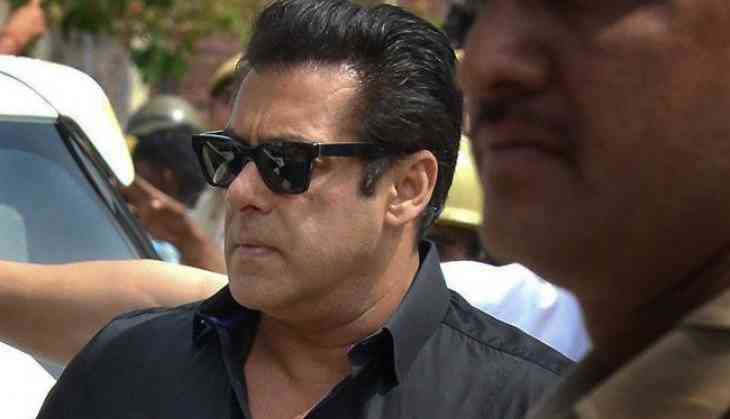 Salman Khan was convicted in 1998 Blackbuck poaching case by Jodhpur Trail Court. The court sentenced him 5 years imprisonment along with Rs 10,000 penalty under Section 51 of the Act. The Jodhpur Trail court will hear the bail plea of the Race 3 actor Salman Khan. The other four accused actors Tabu, Saif Ali Khan, Sonali Bendre, Neelam were cleared of all charges.
Salman has spent the night in Jodhpur Central Jail after pronounced guilty in the 1998 blackbuck poaching case. Actor's lawyer Hastimal Saraswat is ready with a 51-page bail application for the judge to consider and grant the convicted actor bail. Speaking to a news channel, he said: "If it was not Salman Khan, bail would have been granted the next day."
However, according to reports, a Punjab based gangster, Lawrence Bishnoi, on Friday threatened to kill Salman Khan in the jail. On the reported threat to Khan by the gangster, Jail superintendent Vikram Singh said: We are thinking of keeping him with some other prisoners from tomorrow so that he is not alone considering the threat to him."
"Salman Khan has been given number 106 and is lodged in ward number 2. He was made to undergo a medical test and has no medical issues. He has not made any demands. We will give him jail uniform tomorrow. Multiple-layer security has been put up for his ward," the DIG said on Thursday, hours after he was taken to jail following his conviction in the case.
In 1998, while shooting for the film 'Hum Sath Sath Hain' in Rajasthan, went on allegedly hunting along with Saif Ali Khan, Neelam, Sonali Bendre and Tabu. Salman Khan is believed to have killed two blackbucks in Jodhpur's Kankani village.
Huge protests were raised by the local Bishnoi community following which a case was registered against Salman Khan other actors.
Salman Khan has been charged under section 51 of the Wildlife (Protection) Act, the law states hunting as an offence in a single line which says, "No person shall hunt any wild animal specified in Schedule, I, II, III and IV".