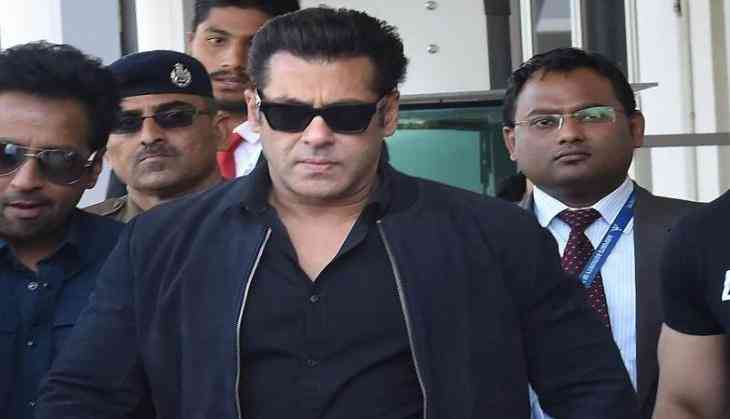 The Jodhpur court has pronounced five years jail punishment for killing endangered wild animal blackbuck. He will be fined for ten thousand rupees. As per the reports, he would be sent to the central jail of Jodhpur.
Bollywood 'Bhaijaan' Salman Khan found guilty in the 1998 blackbuck poaching case and earlier, the reports were coming that Salman would face up to six years jail after being pronounced convict by the Jodhpur court. But now, the final judgement has been announced by the Jodhpur court and he gets 5-year punishment.
However, all the other stars (Saif Ali Khan, Tabu, Sonali Bendre and Neelam) involved in the case have been acquitted by the court in 19 years old case.
The 52-year-old actor has been facing charges under Section 51 of the Wildlife (Protection) Act and the other actors have been charged under Section 51 read with Section 149 (unlawful assembly) of the Indian Penal Code. Well, the maximum punishment for this crime under section 51 is 6 years.
Also read: Blackbuck Poaching Case: Here's how Saif Ali Khan threatened his driver and Twitterati trolled him; See video
The 'Hum Sath Sath Hain' actors hunted the two blackbucks in Bhagoda ki Dhani in village Kankani near Jodhpur on 1st, 2nd October in 1998. The incident took place during the shooting of the film 'Hum Saath Saath Hain'.
Besides, the five actors, two more accused also involved in the case named as Dushyant Singh (allegedly accompanied the actors during the poaching incident) and Dinesh Gawre ( Salman Khan's assistant).
Also read: Blackbuck Poaching Case: Salman Khan found guilty by Jodhpur Court; Twitterati says 'money cannot protect a person too long'