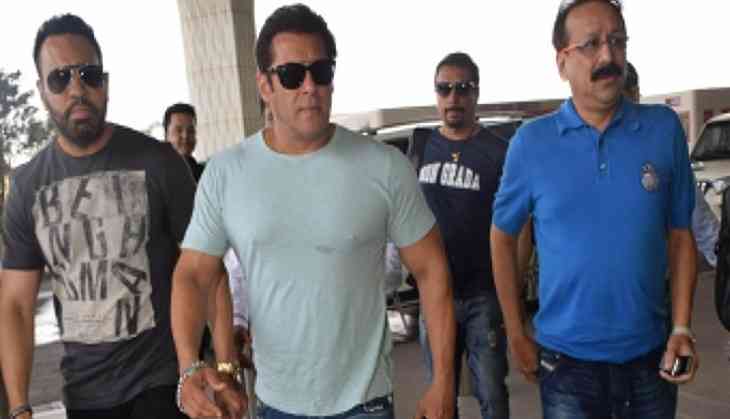 Bollywood actor Salman Khan has filed a plea to challenge the trial court order that had sentenced him a five-year jail term in the famous 1998 blackbuck poaching case. Today, a Jodhpur court has given him the next date to hear his application i.e. 17 July 2018.
The Race 3 star application has been heard in front of the Jodhpur District and Session Judge Chandra Kuman Songara, the actor's counsel Nishant Bora said.
However, for a court hearing, Salman had reached Jodhpur city on Sunday, i.e. 6th May 2018. He had been accompanied by his sister Alvira and bodyguard Shera.
Jodhpur Court has announced its judgement on Salman Khan's blackbuck poaching case on 5th April by sentencing him to five years imprisonment after being found guilty in the 20-year-old case. Besides, Salman Khan, the other stars of 'Hum Saath Saath Hain' co-stars Saif Ali Khan, Neelam, Tabu and Sonali Bendre, and Jodhpur resident Dushyant Singh - were all acquitted due to lack of evidence.
After spending 48 hours in jail, Salman got the bail from the Jodhpur court. In his granted bail, the judge had allowed him for suspension of sentence for a month against his conviction. The bench of the court also restricted Salman not to go abroad without taking court's permission.
Later, Salman had filed a petition before the court for going to foreign countries and Jodhpur district and Sessions Court has given him a permission. The Dabangg star will be on his foreign trip to Canada, Nepal and USA from 25 May to 10 July.
Watch Video:
Also read: Exclusive Pictures: Salman Khan sent to Jodhpur jail after the verdict on blackbuck poaching case; no amenities for the Race 3 actor in the jail