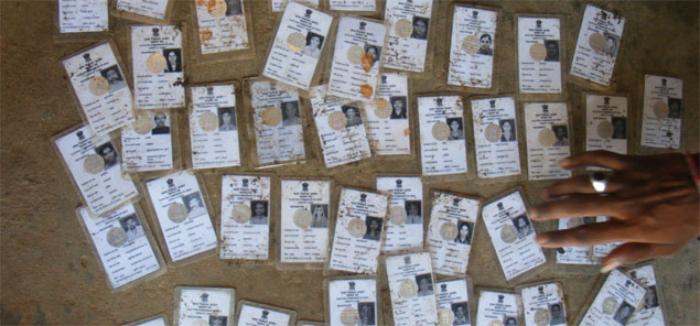 Five BJP women's wing activists, posing as census officials in a Muslim-dominated area of Bengaluru, were arrested by the police on the evening of 12 August.
The women were held after locals accused them of trying to steal their voter ID cards.
While the women told the police that they were campaigning for the civic polls scheduled for 22 August, residents of Siddapura (ward number 144) filed an FIR that stated the women had been trying to take their voting cards.
According to a report in the Hindustan Times, Shamsunissa, a resident of the area, said that the women visited her house at about 5 pm and told her they were from the census department.
Apparently, when Shamsunissa showed her voting card, the women tried to take it away, saying that it was not valid anymore.
Shamsunissa said that just as she was questioning the women, dozens of men from her neighbourhood barged into the house, shouting "chor-chor" (thief).
"The men asked the women for their ID cards and there was confusion. After a few minutes, the women started crying and confessed that they were BJP workers," she said.
One of the residents, Tabrez Suhail, said that they had been following these women for around an hour. Suspicion arose when the women were spotted visiting only Muslim houses where women were alone, and asking for the family's voter cards.
"We knew that no census is being conducted right now," said Suhail.
The BJP women took down names and phone numbers in cases where people refused to part with their voter cards, he alleged.
However, an anonymous senior official of the Siddapura police station said that no voter cards were recovered from the women.
Meanwhile a case has been registered against the women and the magistrate has been asked to monitor the elections.
R Khaleemullah, from the Association for Protection of Civil Rights (APCR), who visited the spot, said, "Names of Muslims, other minorities and scheduled castes had gone missing from the electoral rolls during the last Assembly and Lok Sabha polls."
Many groups had alleged then that the BJP was paying people to part with their voter cards. "This is the first time we have caught them red-handed," he said.
The BJP claims no knowledge of the incident.