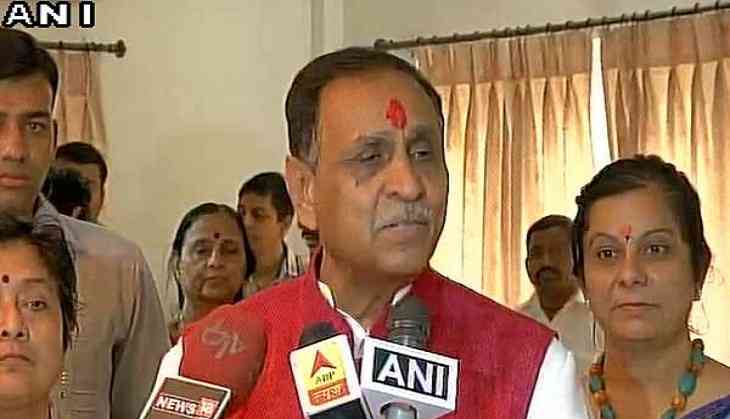 Gujarat Chief Minister Vijay Rupani on Monday expressed confidence that the Bharatiya Janata Party (BJP) will win all three seats and Congress' Ahmed Patel will lose in the upcoming Gujarat Rajya Sabha elections.
"The BJP will win three seats and Ahmed Patel will definitely lose," he told the media here.
He further said that at a time when people are dying due to floods, the Congress MLAs are hiding in resort.
At least 44 Gujarat Congress MLAs were camping at a resort in Bengaluru since July 29 to prevent their possible poaching by the ruling BJP ahead of the Rajya Sabha elections.
"People are dying in flood and MLAs are enjoying in resort. Their (Congress) MLAs are not under their control. They don't trust them," he added.
All the Gujarat Congress MLAs returned back to the state earlier in the day.
All the MLAs were holed in to Bengaluru's Eagleton Resort, after six of the Gujarat Congress MLAs quit the party and joined the BJP.
As soon as the MLAs landed at the state capital they were taken to the Neejanand Resort in Gujarat's Anand district, located 77 km from Ahmedabad.
The Gujarat Rajya Sabha election is slated to held tomorrow for three seats.
The BJP has fielded party president Amit Shah, Union Minister Smriti Irani and Balwantsinh Rajput against Congress' Ahmed Patel.
-ANI