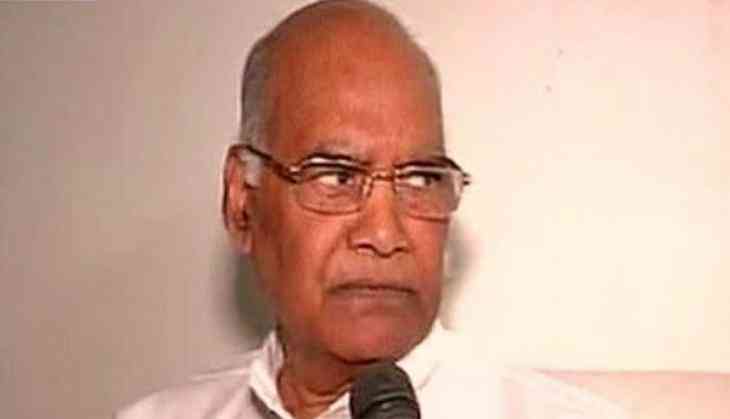 The Bharatiya Janata Party (BJP) will be filing the papers of nominee Ramnath Kovind for upcoming Presidential election on June 23.
In the process of nominations, the secretary general returning officer of Lok Sabha will be present.
The BJP has prepared four sets for Kovind's nomination.
In the first set, proposer Prime Minister Narendra Modi will be present alomg with Union Home Minister Rajnath Singh.
In the second set, proposer BJP chief Amit Shah and Union Finance and Defence Minister Arun Jaitley will be there.
In the third set, proposer Shiromani Akali Dal (SAD) leader Parkash Singh Badal, Union Urban Development Minister M. Venkaiah Naidu will be present.
In the fourth set, proposer Andhra Pradesh Chief Minister N. Chandrababu Naidu and External Affairs Minister Sushma Swaraj will be present.
Meanwhile, Ramnath Kovind along with his wife met with former prime minister Atal Bihari Vajpayee and his family at his residence.
Earlier, the National Democratic Alliance (NDA) has announced Kovind as its candidate for the upcoming Presidential polls.
The announcement was made in a press briefing by Amit Shah.
The election for the next President of India is to be held on July 17 as President Pranab Mukherjee will demit the office on July 25.
The Election Commission of India (ECI) issued the notification in this regard and the process of the nomination has started that will continue till June 28.
-ANI