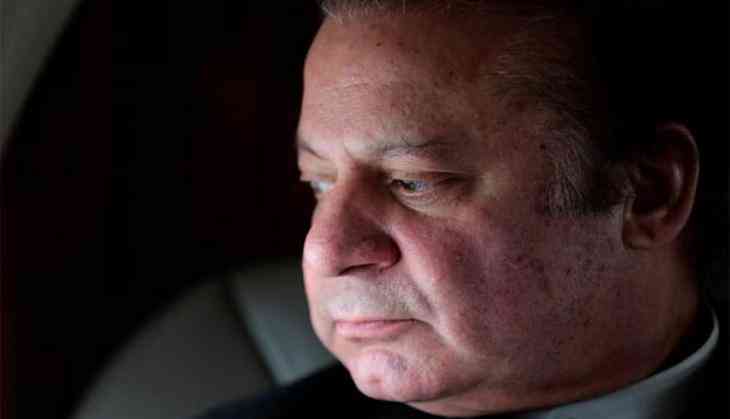 BJP says, Nawaz Sharif making such statements to please Pakistan Army (ANI)
Pointing out at the irony of Pakistan sentencing Kulbhushan Jadhav to death and claiming itself to be a peace-loving country at the same time, the Bharatiya Janata Party (BJP) on Thursday said Nawaz Sharif makes such statements due to the Pakistan Army's control over him.
BJP leader S. Prakash said Sharif comes up with statements in order to please the Pakistan military as he did not have complete authority over the administration.
'A former navy officer is sentenced to death without trial or evidence, but still, they claim him to be a terrorist. Such concocted stories are webbed and are made to believe for their own compulsions. I am sure the Government of India is keenly observing all the developments and that Kulbhushan Jadhav will be safely brought back to India,' Prakash told ANI.
Appreciating India's humanitarian gesture of rescuing two Pakistan commandoes Prakash said even during the Pathankot attack, two people were arrested on suspicion, but the Indian Army returned them to Pakistan after finding them innocent.
The resonating similar sentiment, another BJP leader Shaina NC said it was ironical that Nawaz Sharif talked about a peace-loving country when Pakistan is giving conviction to a person who is falsely implicated in an espionage case.
'We need to stand united to speak up against this injustice. We will ensure that Jadhav comes back to India,' Shaina told ANI.
'In the name of humanity, India has always stood up and by rescuing these two Pakistanis on the shores of Gujarat, it is apparent that we are a country with a difference. We will not let down our people, but at the same time we do believe that there is an aspect of being human,' she added.
The Indian Coast Guard (ICG) and fishermen saved the lives of two members of Pakistan Maritime Security Agency (PMSA), who had crossed over to the Indian waters off the coast of Gujarat, and recovered bodies of four, after their boat capsized in the Indian waters on April 9, a day before Kulbhushan Jadhav was awarded death sentence by the Pakistan Military Court on charges of espionage in Balochistan.
-ANI