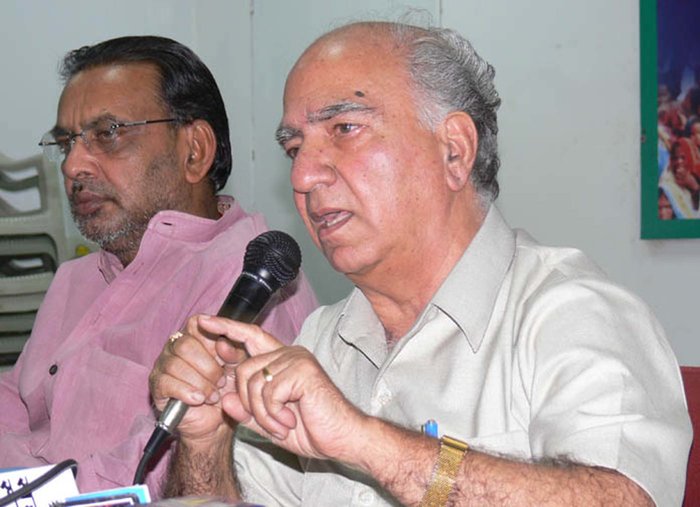 The BJP has distanced itself from the comments made senior party leader Shanta Kumar on corruption charges against the NDA government.
Kumar had written to Party President Amit Shah with the suggestion that an internal Lokpal should be formed to probe corruption cases like Vyapam. "Such cases made all of us bow our heads in shame", he wrote in the letter.
The party, however, rejected the former Himachal Pradesh CM's suggestion and apprehensions." We generally consider Shanta Kumar a very mature leader. But it seems that he has been carried away by the propaganda of the Congress. Whatever he has said or written, we completely disassociate with Mr Shanta Kumar's version," Union Minister Rajiv Pratap Rudy said.
Kumar had written a letter to party President Amit Shah demanding formation of an internal lokpal, which was later uploaded on his Facebook page.
He also mentioned allegations surrounding Sushma Swaraj and Vasundhara Raje in the Lalit Modi controversy and corruption charges against ministers in Maharashtra.
Shanta Kumar is former chief minister of Himachal Pradesh and has been a union minister. The 80-year-old leader enjoys a clean image and is among the other senior leaders who have been marginalised under Narendra Modi's regime.