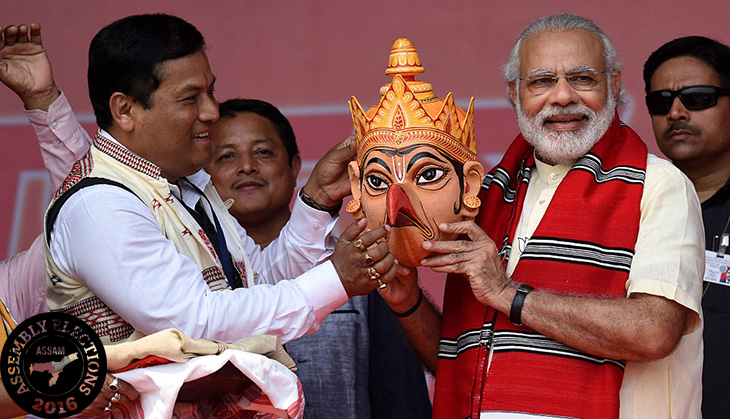 As Assam's Chief Minister Sarbananda Sonowal completed one month in office, the BJP has brought at least 10 regional parties under its North-East Democratic Alliance (NEDA).
According to The Indian Express, BJP's national general secretary Ram Madhav said, "While we already had Asom Gana Parishad, Bodo People's Front, Naga People's Front and People's Party of Arunachal under the NEDA umbrella when we floated it on 24 May in Guwahati, five more parties have joined it, thus widening the coverage of our umbrella to all the eight states of the region."
United Democratic Party (UDP) and National People's Party (NPP), both from Meghalaya, the Mizo National Front (MNF), Sikkim Democratic Front (SDF), Indigenous People's Front of Tripura (IPFT) and Ganashakti are among the regional parties that joined NEDA since it came into being on 24 May.
The daily also quoted BJP leader from Assam, Hemanta Biswa Sarma, as saying, "That so many regional parties from across the Northeast have joined NEDA also signifies the trust of the regional forces on the BJP and Prime Minister Narendra Modi."