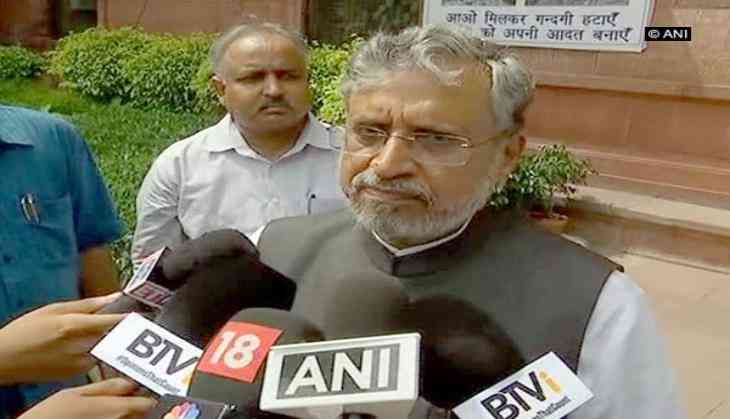 Bihar Deputy Chief Minister Sushil Modi on Thursday rejected rumours of the Janata Dal (United) distancing itself from International Yoga Day celebrations.
Modi told ANI, that many JD (U) workers and leaders participated in the yoga event organised here earlier today.
"It is not a question about JDU. I know more than dozen people present here who are from JDU. Don't people from RJD and JDU practice Yoga? It is not necessary that everyone comes out to participate."
Reports were doing the rounds from past few days that unlike its ally the Bharatiya Janata Party (BJP), the ruling JD (U) is not interested about celebrating the fourth edition of the International Yoga Day.
The first International Day of Yoga was observed all over the world on June 21, 2015, where more than 30,000 people, including Prime Minister Narendra Modi, performed yoga asanas at Rajpath in New Delhi.
The idea of International Day of Yoga was first proposed by Prime Minister Modi during his speech at the United Nations General Assembly (UNGA) on 27 September 2014.
(ANI)