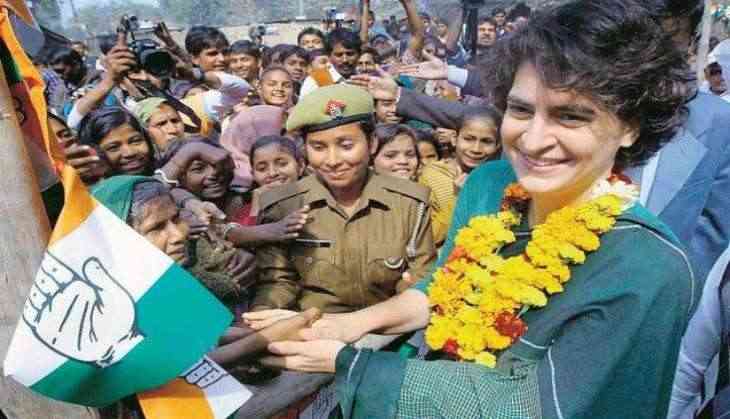 After playing a trump card for the upcoming Lok Sabha polls, the Congress party seems to be in full swing while announcing Priynaka Gandhi's entry and BJP has reverted in an attacking fashion.
Progressing the nepotism and dynastic politics, BJP has alleged that Congress president Rahul Gandhi failed terribly and hence, they are invoking Priyanka Vadra into the electoral spectrum.
Sambit Patra, today in a press brief said, "As the Congress is not being accepted as part of mahagathbandhan in states, a crutch is being searched in the family. Priyanka, who is from his (Rahul's) family, is like a crutch for him."
"The Congress has basically publicly announced that Rahul Gandhi has failed and needs crutches from within the family."
Sambit Patra, BJP on #PriyankaGandhiVadra appointed Congress General Secretary for East UP: Expected, to promote dynasty is what Congress is all about. They consider family as the party while BJP considers party as the family. Congress has accepted that Rahul Gandhi Ji has failed pic.twitter.com/NlTdF2LmxS

— ANI (@ANI) January 23, 2019
Patra alleged that Congress party has a habit of not looking beyond the Gandhi family and this has been demonstrated once again, by bringing in Priyanka Gandhi.
Sambit Patra said, "Party is the family for the BJP whereas family is the party for Congress. All selections are done in only one family. Somewhere Rahul has failed... Who will be the next after Nehru, Indira Gandhi, Rajiv Gandhi, Sonia Gandhi and Rahul Gandhi? Only one family. The new India is asking this question."
Congress has also appointed Jyotiraditya Scindia as its National General Secretary and in-charge of West UP for the 2019 election and have replaced Ashok Gehlot with KC Venugopal as the general secretary (organization).
'The Leader of Opposition in the Rajya Sabha, Ghulam Nabi Azad, has been appointed general secretary in charge of Haryana, the party said.'
Also read: CBI's directorial dilemma: IPS officer Rina Mitra, NIA chief YC Modi in race to become the CBI chief, panel to sit
Congress President Rahul Gandhi on Priyanka Gandhi: Mujhe personally bahut khushi ho rahi hai ki woh ab mere saath kaam karengi, woh bahut karmat hain. Jyotiraditya Scindia bhi bahut dynamic leader hain. BJP wale ghabraaye hue hain. pic.twitter.com/8QpfJjJdO3

— ANI (@ANI) January 23, 2019