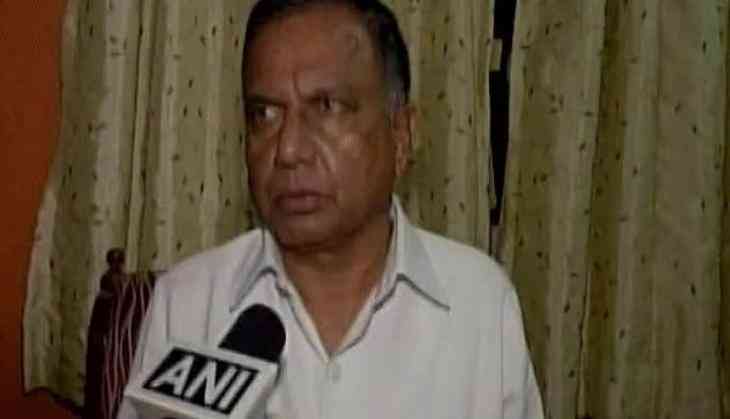 BJP MP honey trap case: Father, brother of accused woman taken into custody (ANI)
The Delhi Police on Thursday night took the father and the younger brother of the woman, accused in the honey trap case of Bharatiya Janata Party (BJP) MP KC Patel, into custody.
Earlier this week, the Delhi Police had arrested the woman from her residence in Ghaziabad, and taken her in for questioning.
Patel had filed a complaint with the police against the woman and her gang alleging he was honey-trapped and filmed in an objectionable position after being given a spiked drink.
Patel alleged that the woman threatened to leak the video clips online if she was not paid Rs 5 crore, police said. The woman has also approached a Delhi court alleging that she was raped by the MP.
Patel in his complaint to Delhi Police Commissioner, Amulya Patnaik, has alleged that the gang was being operated by the woman, who took him to her house in Ghaziabad.
A case was registered against the woman and her gang in North Avenue police station on Saturday.
'KC Patel alleged that the woman gave him a spiked drink in her residence and later filmed him in objectionable positions after he got unconscious. She later started to threaten him to make those clips viral. She demanded Rs. 5 crore from him,' a senior police officer said.
The woman, who had also approached a Delhi court, has accused Patel of raping her at his official residence on March 3. She alleged that she was raped on several other occasions in various places by Patel, the officer added. She claimed that she approached Delhi Police but it refused to register her FIR.
Denying allegations, Patel said, 'These are all false allegations against me. I have full faith in the law. I will cooperate in the investigation with police.' The police have registered a case of extortion against the woman and her gang.
-ANI