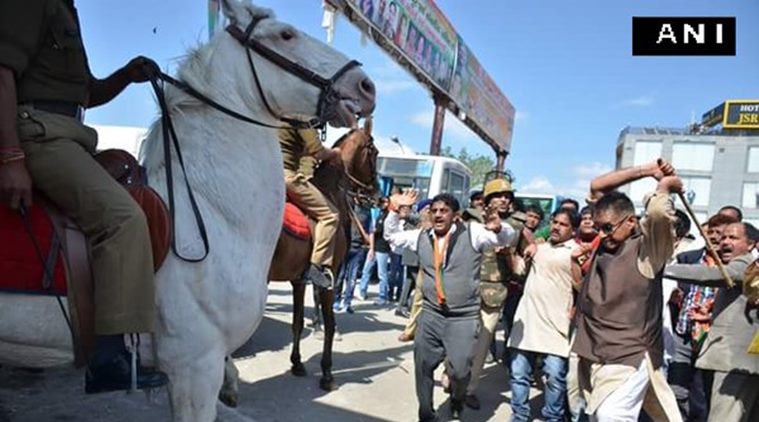 In the wake of the massive uproar over the attack on police horse, Shaktiman, Bharatiya Janata Party (BJP) MLA Ganesh Joshi was arrested on 18 March for allegedly assaulting and breaking the leg of the animal.
According to reports, the horse's leg was amputated on 17 March - in a two-hour long surgery. A team of 10 doctors - six from Pantnagar and four district veterinary officers - worked on the horse two days after the attack.
Earlier, Joshi had said that he is ready to face any penalty if he was found guilty of severely injuring Shaktiman.
The Dehradun Police on Sunday had registered a case against the BJP MLA for beating a police horse, reportedly breaking one of its legs, during a protest against Uttarakhand Chief Minister Harish Rawat for "misuse" of funds.
-With inputs from ANI