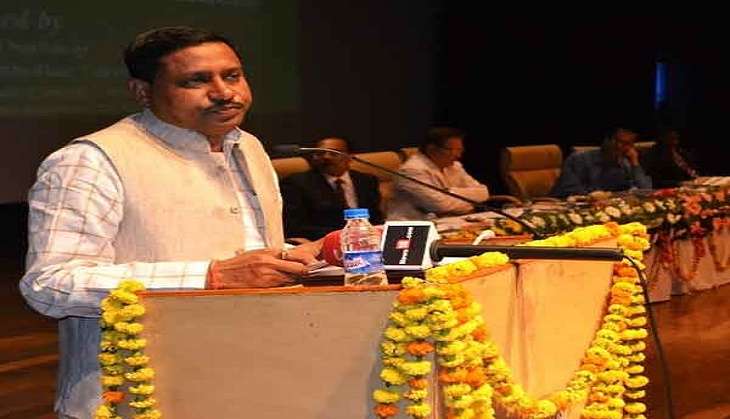 In what may give the Opposition fresh ammunition to escalate its attack on the Prime Minister Narendra Modi-led government, Minister of State for Human Resource and Development (HRD) Ramshankar Katheria has said there is no problem with saffronisation of education if it is for the nation's benefit.
Addressing a function at the Lucknow University to celebrate 'Hindvi Swaraj Diwas Samaroh' marking the 342nd coronation year of Shivaji, Katheria maintained that be it 'saffronisation or sanghwad' if it's good for the country then it will definitely take place.
"I am saying there will be saffronisation in education and in the country. Whatever is good will definitely take place. Be it saffronisation or 'sanghwad', if it's good for the country then it will definitely take place," Katheria said.
Remembering the contributions made by several stalwarts in the Indian freedom struggle, Katheria said they lived their lives for humanity and welfare of the nation.
"If we do not study the history of Maharana Pratap and Subhash ji, then will we study the history of Genghis Khan? Those who fought for the Indian freedom struggle got inspiration from Maharana Pratap, who sacrificed himself for the nation," he said.
The Minister of State for HRD also remembered Father of the Indian Constitution Dr. B R Ambedkar on the occasion.
"Dr BR Ambedkar is seen as the personal property of one party in our country. Ambedkar ji is not just an ideal leader and nationalist for the country, but for the entire world," he said.
-ANI