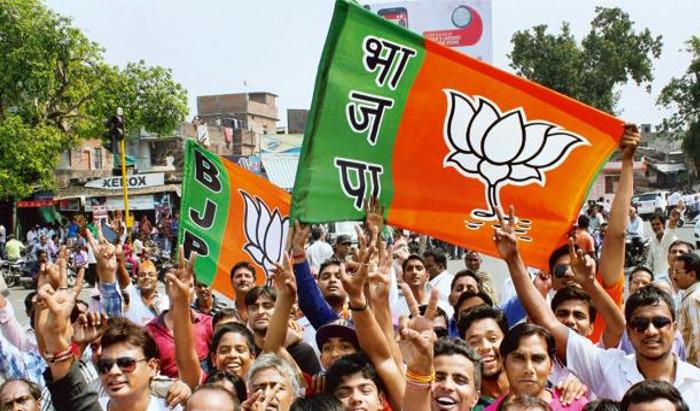 Bharatiya Janata Party (BJP) had to swallow yet another bitter pill (they lost the Zilla Parishad elections recently) in Uttar Pradesh after the ruling Samajwadi Party-backed candidates won 59 out of the 74 zilla panchayat Chairperson polls.
BJP also suffered a severe setback in their home turf Varanasi - the constituency of Prime Minister Narendra Modi -- where it lost to SP candidate Aparajita.
Other BJP stalwarts like Dr. LaxmiKant Vajpayee, Varun Gandhi, and Maneka Gandhi failed to ensure victories for their candidates in their respective constituencies.
BJP had, earlier, fared badly in the Zilla Panchayat polls held last year. This, however, has little impact on the outcomes of the Assembly election as ruling parties are said to have a stronghold in civic body and panchayat elections.
Even after a stellar performance, it wasn't a smooth ride for SP either. Rebel candidates played spoilsport as three of its MLAs are openly opposing party candidates.
The rebels fielding their relatives in Bijnor, Unnao and Sitapur, against the party-endorsed candidate, won.
The only silver lining for the saffron party was the five seats its candidates won in the western UP, signaling a positive repose from the vote bank in the communally sensitive region.