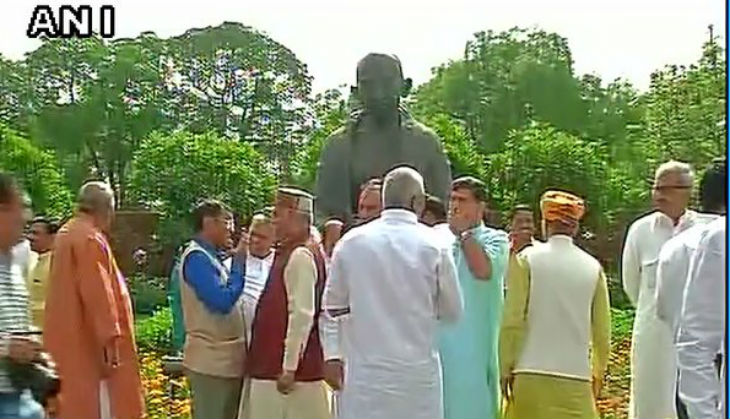 The BJP leaders are sitting at the Mahatma Gandhi statue in the Parliament to mark a protest against corruption of Congress on 6 May.
On the other hand, the Congress is also planning to hold a 'Save Democracy' rally in protest which will be led by party president Sonia Gandhi and vice president Rahul Gandhi. The Congress rally, which will aim at launching a sharp attack on the Centre's moves, is set to be launched on 6 May at Jantar Mantar.
Congress leader Kamal Nath told ANI, "today democracy is being murdered. BJP is trying to divert attention with AgustaWestland."
Delhi: BJP leaders sit in protest at the Gandhi statue in the Parliament against corruption of Congress. pic.twitter.com/6y4ujt4W2h

— ANI (@ANI_news) May 6, 2016