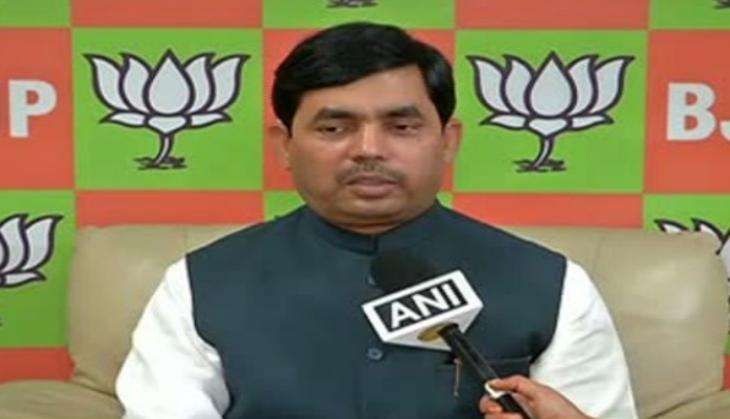 Following Congress vice president Rahul Gandhi's assertion that the Bharatiya Janata Party (BJP) works exclusively for the rich, the ruling party on 30 July hit back at Gandhi, stating that the grand old party only raises slogans on poverty but has never taken any concrete steps to get rid of the social evil.
BJP leader Shahnawaz Hussian told ANI that the government has always worked for the poor adding that the nation has been progressing in Prime Minister Narendra Modi's regime.
"Congress has only raised slogans on poverty but has never worked to eradicate it. Instead they are blaming Prime Minister Narendra Modi, who, ever since assuming office, has dedicated his work for poor people."
"Today, the government is attaining success at every front, our govt has worked tirelessly to bring down inflation, unemployment is reducing and the nation is progressing forward, the nation is changing but it seems Congress is not ready to change," he added.
When asked about Congress leader Randeep Surjewala's claim that people have been paying 150 to 200% extra for pulses alone during the 15 months of Prime Minister Modi's government, Hussain said, "It is completely baseless. Congress was initially responsible for the Dal crisis, their policy did not focus on Dal and oil seed production, however, our govt has been working extensively on this front. We are importing Dal in order ease present scarcity."
Yesterday, Gandhi addressing a rally in Lucknow, attacked Prime Minister Modi for rise in prices of essential commodities and failing to fulfill election promises.
He highlighted the plight of farmers growing pulses and assured his party workers that the grand old party will fight together to take Uttar Pradesh to the top.
He also said, "Modi ji promised bullet trains, tickets will be not less than Rs 15,000. Only Modi ji and his suit boot friends will travel."
--ANI