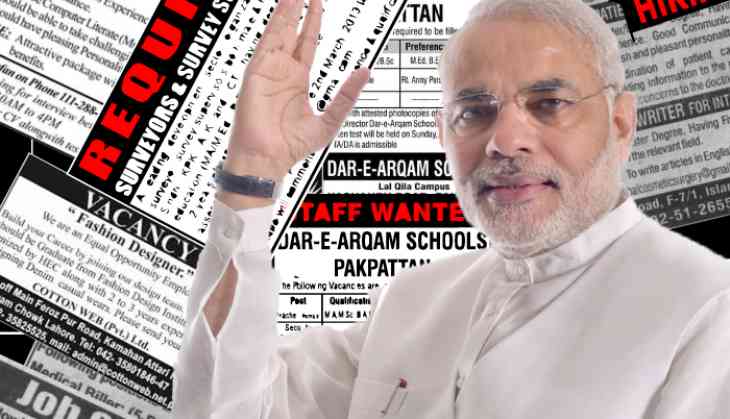 Protesting against the government's move over not releasing the post note-ban data of employment, 2 key panel members have tendered resignation from the National Statistical Commission.
The report, which was its first in this government's tenure, was prepared by the National Sample Survey Organization and was to reflect job losses during the times of demonetization and post effect of it.
National Statistical Commission is an autonomous body which monitors the functioning of the country's statistical system. Although, the NITI Aayog had snubbed the organization after the GDP back series data.
The two members who have tendered resignation, P C Mohanan, a career statistician and J V Meenakshi, Professor at the Delhi School of Economics were anointed by the government in NSC in 2017.
Mohanan told The Indian Express saying, "The normal convention is that NSSO presents the findings to the Commission, and once approved, the report is released within the next few days. We approved the NSSO survey on employment/unemployment in December beginning," said Mohanan. "But the report has not been made public for almost two months."
A source in the NSSO said, "The 2017-18 job survey did not present a good picture on the employment front. This is most likely the reason for holding it back."
An official said, "The two members have resigned from the National Statistical Commission and tendered their resignation on January 28."
Union Minister Piyush Goyal said, "The absence of these will exaggerate the demand and supply situation for employment."
Also read: A Gurugram woman kidnapped a two-and-a-half-year-old toddler; the reason will shock you!