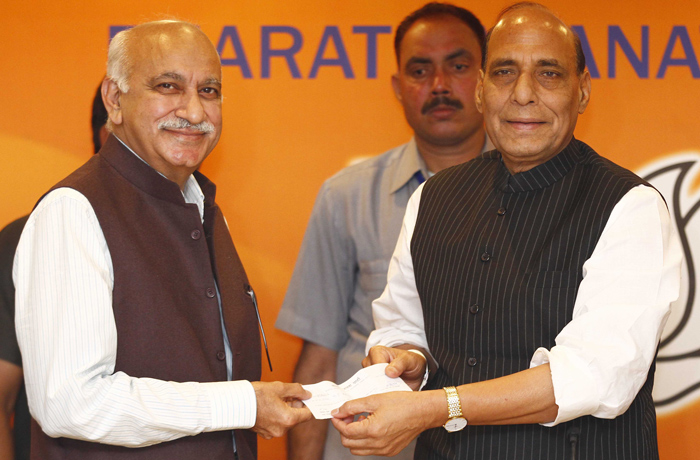 Pushed back by the sudden outburst of controversies, the one-year old BJP-led government has formed a special cell to battle 'false' campaigns in the media. The team, set up by party chief Amit Shah, will shield the party against opposition fire and also managing perceptions on boiling issues like Lalitgate and the Vyapam scam.
Some interesting facts about the special cell
1. Who can handle the media business better than a journalist himself? The new unit will be headed by none other than MJ Akbar, renowned former journalist and the brand new MP.
2. The five-member team would be run by party secretary Shrikant Sharma, who will also run the BJP's national media cell.
3. It will also have secretary Siddharth Nath Singh, spokespersons Anil Baluni and Sudesh Verma.
4. A separate department of political feedback and response will be looked after by Party general secretary Kailash Vijayvargiya, along with Akbar.