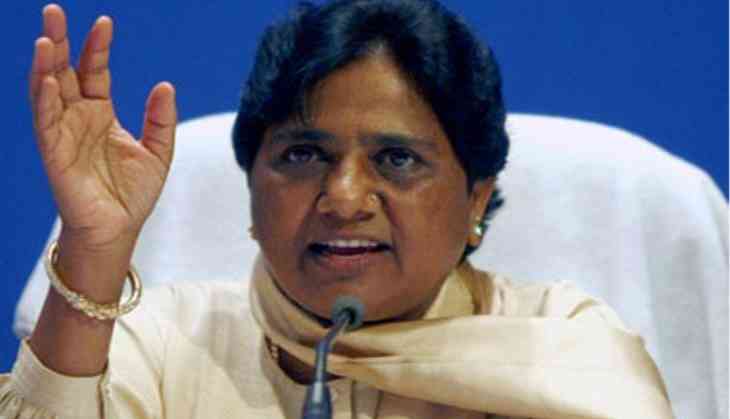 Retorting to Bahujan Samaj Party (BSP) supremo Mayawati resignation as Rajya Sabha MP, the Communist Party of India (Marxist) on Tuesday said that the Bharatiya Janata Party (BJP) is drenched in pride because of being in majority.
Asserting that Mayawati's resignation will benefit the BJP, CPI(M) general secretary Sitaram Yechury dubbed the incident as wrong.
"Everybody from the opposition requested the ruling party to let her speak. The BJP leaders hooted, stood up and did not let her speak and when she got angry she said that she will resign if she is not allowed to speak," said Yechury.
"She rushed out of the house, we requested her to not resign and told her that she should stay there and should rethink on her decision. The benefit from her resignation will go to the BJP only. What is happening is wrong. They are in pride as they are in majority," he added.
Mayawati earlier in the day resigned as Rajya Sabha MP.
"I was not allowed to speak on problems being faced by the Dalits, backward class, weaker sections including farmers and labourers in Uttar Pradesh. Since I was not allowed by the ruling party to raise these issues so, I have decided to give resignation from Rajya Sabha," she told media.
The BSP supremo first threatened to resign from the Upper House after she was not allowed to speak on Dalits and other weaker sections being targeted in Uttar Pradesh.
She raised the Saharanpur violence and criticised the Yogi Adityanath government in Uttar Pradesh for handling the matter poorly.
"Since the BJP has come to power, there have been atrocities on Dalits and minorities starting from Rohith Vemula in Hyderabad, then the Gau Rakshaks," the BSP chief asserted.
-ANI