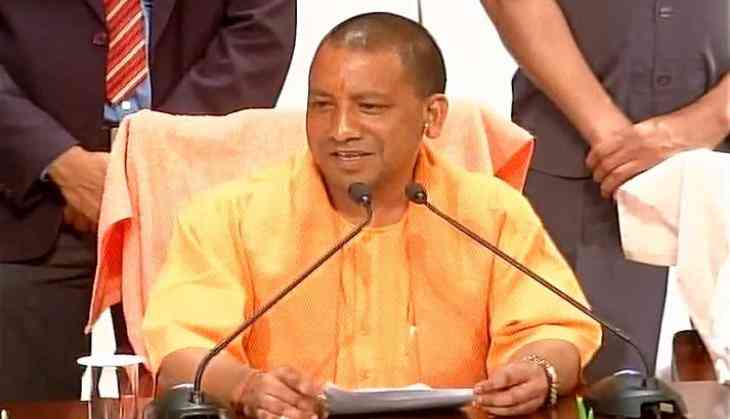 Hailing Uttar Pradesh Chief Minister Yogi Adityanath's direction to key bureaucrats to declare their income and assets within 15 days, the Bharatiya Janata Party (BJP) on said the former will prove to be great administrator.

"Everybody had expectations from Yogi Adityanath that he will take these kinds of tough decisions. He will prove to be great administrator. There is a need to expel corrupt officials," BJP leader Sanjeev Balyan told ANI.

As part of a slew of measures aimed at improving the administrative efficiency of Uttar Pradesh and reduce corruption, newly inducted Chief Minister Adityanath 19 March asked key bureaucrats including the state's chief secretary, principal secretaries and secretaries to declare their income and assets within 15 days.

Further, he has asked that they take an oath of cleanliness called "Swachchta Shapath".

Adityanath said Mahatma Gandhi's dream for the country was not merely regarding political freedom but also about a clean and developed nation. He said Gandhi got the nation freed and now it was responsibility of every one to do service to Bharat Mata by removing "gandagi (dirt)".

The new Chief Minister handed the bureaucrats the Lok Kalyan Sankalp Patra, which is the BJP's manifesto for the Assembly elections. Adityanath told the officials to draft proposals for implementation of the promises made in the manifesto.

The oath ensures that the IAS officers dedicate a minimum of 100 hours every year to the cause of cleanliness in the state. The move asking the officers to declare their assets is a bid to bring the concept of cleanliness to public offices that are largely seen as corrupt and mired in black money.

The format in which the details of the bureaucrats' income, movable and immovable assets are to be disclosed, has been provided by the Chief Minister's Office.

Part of the oath administered to the civil servants reads, "Main na gandagi karoonga, na kisi aur ko karne doonga. Sabse pehle main swayam se, mere parivar se, mere mohalle se, mere gaon se evam mere karyastahl se shuruat karunga (I will not dirty my surroundings nor will I let anyone else do it. I will start this with myself, my family, my neighbourhood, my village and my workplace.
-ANI