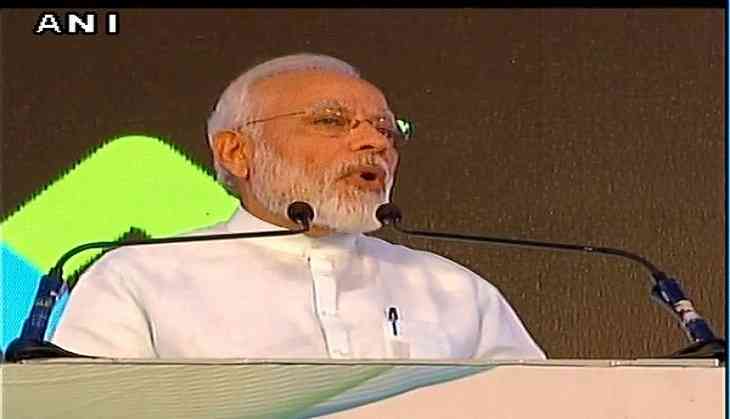 BJP backs PM Modi's Emergency remark
The Bharatiya Janata Party (BJP) on Monday backed Prime Minister Narendra Modi's Emergency remark saying that the young generation must recall and remember the dark chapter in the electoral history.
"I think Prime Minister Modi's inclusion of impositing Emergency in Mann Ki Baat was a message to the people that we must not forget the black day of the imposition of Emergency. The Congress, which claims to be today's paragons of virtues, says it has no tolerance towards any kind of limitation of freedom. It is actually responsible for the sin of imposing emergency and ensuring that people did not have civil liberties," BJP leader G.V.L. Narasimha Rao told ANI.
Echoing similar sentiment, BJP leader Meenakshi Lekhi said the Congress has no right to point fingers at the Modi Government while having a black chapter of Emergency in past.
"What Prime Minister said was right. The Congress points fingers at us and what they did during their regime by imposing Emergency cannot be forgot so soon. People had to face many difficulties and harassment during the Emergency. The Congress has no right to speak against our Government," Lekhi told ANI.
Earlier, Prime Minister Modi in his monthly radio address 'Mann ki Baat' said that the emergency imposed by former Prime Minister Indira Gandhi in the month of June, 1975 was a dark phase for the nation and asked people to re-dedicate themselves towards the goal of strengthening democracy.
Delivering his 33rd radio address to the nation, Prime Minister Modi reminded the people June 25 was the 42nd anniversary of the declaration of emergency across the country.
He reminded people of the horror of a government having the power to take away one's liberty and freedom, and not sparing any section of society, be it political, economic, media, students, communities, or even the judiciary. He used today's address to recall and recite a poem written by former Prime Minister Atal Bihari Vajpayee when he was in jail.
"The Emergency will be remembered for the way in which people of India came together and safeguarded democratic values. Democracy is not only a system, but also our ethos as -'Eternal vigilance is the life of liberty'. We need to remember the things which harm democracy and move forward in a positive direction. Those who love democracy can never forget the dark night of June 25, 1975, when the entire nation turned into a prison, all voices of dissent were muzzled, where senior leaders like Jayaprakash Narayan were imprisoned. Not even the judiciary was spared from the shadow of authoritarianism," Modi said.
"Newspapers were rendered ineffective, students of journalism and political activities must continuously remind themselves of this dark phase. They must work towards creating awareness about democracy. Atal Bihari Vajpayee was also imprisoned during this period. When he completed one year in prison, he wrote a poem describing his feelings," he added.
-ANI