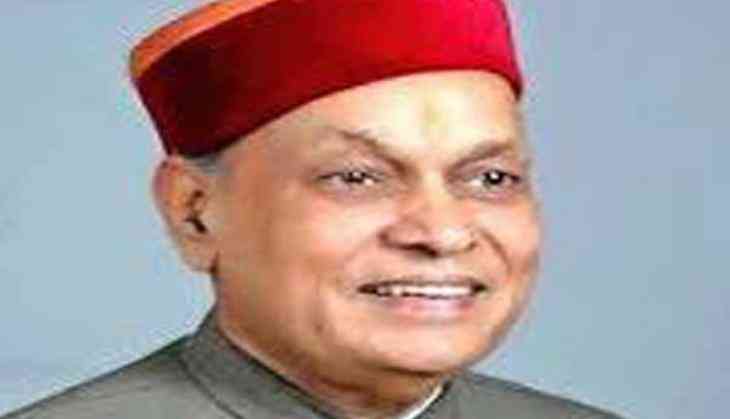 Bharatiya Janata Party (BJP) on 1 November named Prem Kumar Dhumal as its Chief Ministerial candidate for the upcoming Himachal Pradesh elections.
He is an Indian politician who has twice been Chief Minister of Himachal Pradesh from March 1998 to March 2003 and again from 1 January 2008 to 25 December 2012.
Presently, he holds the designation of Leader of Opposition in the state assembly.
Dhumal became vice-president of Bharatiya Janata Yuva Morcha in 1982. In 1984, he was selected as the candidate for the Hamirpur parliamentary constituency when the sitting Member of the Himachal Pradesh Legislative Assembly and state stalwart Jagdev Chand, refused to stand.
After the sudden death of Jagdev Chand in 1993,[citation needed] Dhumal became active in state politics. He was president of the BJP in Himachal Pradesh from 1993 and became the state's Chief Minister in March 1998.
-ANI