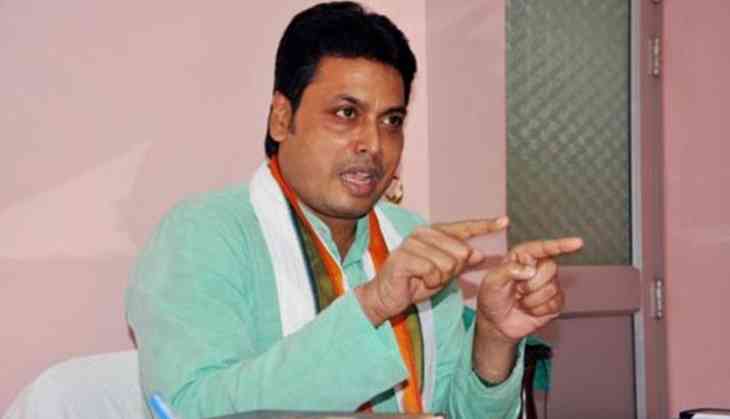 Tripura Chief Minister Biplab Deb's wife has opened up on the rumours over being harassed by husband and divorce reports and termed it as 'cheap publicity. Biplab Deb's wife Niti Deb on Friday evening took to Facebook asserting the reports as rumours that were being shared by certain people for cheap political advantage and publicity.
Notably, earlier on Friday, a report emerged that Niti has filed a police complaint against her husband Biplab Deb in New Delhi's Tiz Hazari Court accusing him of harassment and domestic violence. The reports also suggested that Niti had filed for divorce.
However, Tripura CM's wife refuted the reports and alleged that huge money was paid to spread those 'rumours' for cheap publicity to gain a political advantage against influential people.
"Rumours have no mouth, only dirty, filthy and sick minds generate (rumours) for cheap publicity and mileage," she said in the Facebook post.
Also, a police complaint has been filed against the person who allegedly posted the "rumour" on Facebook. A senior police officer said Agartala resident Arindam Nath filed the case against Anupam Paul for "forgery, defamation and criminal conspiracy", news agency PTI reported.
Also read: LS Polls: Prakash Raj slams BJP for fielding candidates with 'no wisdom'