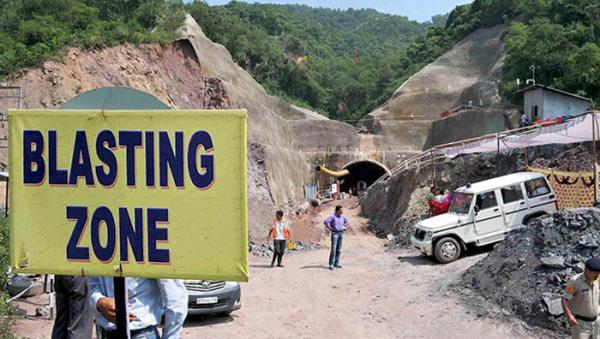 After nine days of intense rescue work, the National Disaster Response Force (NDRF), on 21 September, rescued two labourers Saitsh and Maniram of Himalayan Construction Company (HCC) trapped inside a tunnel in Himachal Pradesh.
The operation is underway to rescue one more labourer from the tunnel. All of them were working on the Kiratpur-Ner Chowk four lane national highway project when a portion of the tunnel caved in blocking the path under debris and muck.
The workers were digging the tunnel when a portion caved in due to landslides on 12 September 2015.